Budget Direct Insurance Referral Code: Buddy82498 (Bring A Buddy Campaign)
Affordable quality coverage for customisable car, motorcycle and travel insurance.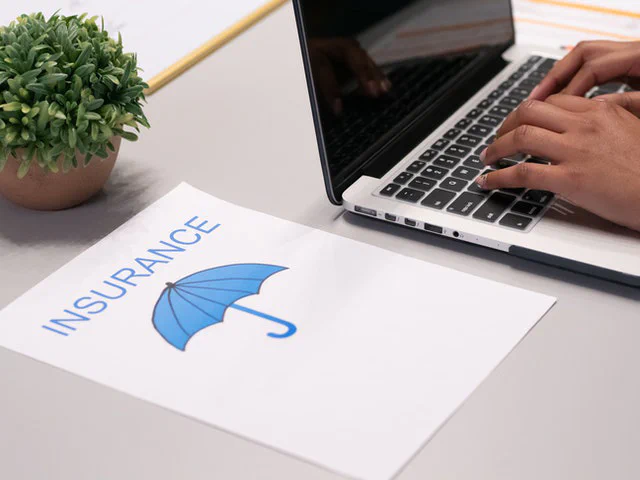 For first time purchases of any travel, car or motorcycle plan from Budget Direct Insurance, use the referral link or Buddy ID: Buddy82498 to receive up to $50 in shopping e-vouchers.
My experience so far is that CapitaLand Malls e-vouchers are given out.
Check out the
referral post
for CapitaLand Malls' loyalty programme CapitaStar
Table of Contents
About Budget Direct Insurance
Auto & General Insurance (Singapore) Pte. Limited (Co. Reg. No. 201626103G), trading as Budget Direct Insurance, is regulated and licensed by the Monetary Authority of Singapore ("MAS") as a 'Direct Insurer (General)'.
Budget Direct Insurance is a relatively new player in Singapore, having entered the local market in 2016.
However, it is actually part of a global insurance group, headquartered in the British Isles, which generates more than $2b in annual revenues, and operates from offices across four continents.
What policies does Budget Direct Insurance offer?
Common services include:
Unique 'Higher Risk Car Insurance'
In April 2022, Budget Direct Insurance launched 'Higher Risk Car Insurance', a unique policy aimed at drivers who are having a hard time getting car insurance cover in Singapore.
Higher Risk Comprehensive Car Insurance plan at a glance:
Suitable for drivers with 2 or 3 at-fault accidents and/or claims within the last 3 years.
Named Driver Plan. Covers 1 Main Driver and up to 2 Named Drivers, each of whom must be between 30 to 75 years old and have held a valid driving licence for 5 or more years.
Policy Excess is fixed at S$3,000.
No-Claims Discount (NCD) Protector is not available for this policy.
Note: Budget Direct Insurance reserves the right to cancel your Higher Risk policy with 7 days' notice once a 2nd at-fault accident and/or claim is reported under the policy.
Reasons to buy from Budget Direct Insurance
1. Customers First Commitment
Budget Direct Insurance adheres to a Customers First Commitment based on three key ideas:
A simpler insurance process.
Best price, every time.

Unnecessary extras are never automatically bundled into policies.

Work with the right people to get what you need, quickly.
From 2020 to 2023, Budget Direct Insurance has received the Feefo Platinum Trusted Service award, an independent seal of excellence that recognises businesses for delivering exceptional experiences, as rated by real customers.
2. Cheap and Good
Being a direct insurer, there no are middleman or agent commission costs.
3. Less Hassle
PayNow

for instant travel/motor claims payout

SingPass:

simpler and faster logins
fill out personal and vehicle details with SingPass MyInfo to get an insurance quote for your vehicle

SMS

renew your car or motorcycle insurance policy. Prior to a policy renewal date, clients will receive a text/SMS message from Budget Direct Insurance SMS with the number +65 82410878. Follow the reply instructions to proceed with policy renewal.
4. Buddy ID discounts
The Buddy ID is like a referral code. A Buddy ID would be generated for customers upon the purchase of a policy.
The Buddy ID can then be shared with friends and family. New customers signing up with a Buddy ID will enjoy a 5% discount on their first policy.
Subsequently, they can even use their own Buddy ID to enjoy up to 10% discounts on future policies.
Personal experience sharing
Responsive and helpful customer service
I recently (Aug 2022) wrote in to Budget Direct Insurance to inquire about whether my relative visiting from overseas was allowed to drive my car under my car insurance policy.
A customer service officer called me back the next day to understand my needs, answer my queries, and process the changes.
Insurance rebate for good driver behaviour
During the call, I was also informed that I was eligible for a small rebate on my car insurance premium for being a Good Driver (no claims), and that the rebate would be reflected in the credit card I used to pay the premium.
Early bird renewal benefits
BudgetDirect had an early bird special at the end of 2022 to renew my car insurance before the GST hike. This is the SMS I received:
Budget Direct: Your Car policy PXXXXXXXXR00-01 expires on 11 Mar. Renew by 31/12/2022 before the premium is revised due to GST hike. Get a 5% early bird reward in shopping vouchers by renewing your policy WITHIN 14 days of receiving our renewal proposal! Review our renewal proposal sent to you and call 6221 2111 or email help@budgetdirect.com.sg to renew NOW!