CapitaLand Malls Refer & Earn Campaign (Fully Redeemed)
Your Playground of Infinite Rewards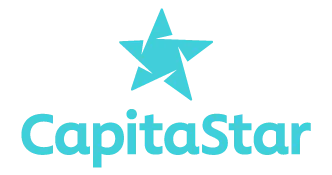 Referral promotion has been fully redeemed.
Table of Contents
What is CapitaStar?
CapitaStar is a card-less Rewards Programme with no membership fee or expiry. Earn STAR$® (on top of all other rewards on your everyday spend) when you make purchases at participating retailers across CapitaLand Malls.
Where are CapitaLand Malls in Singapore?
You can check out the list of retail mall here. Alternatively, we have created a map of the malls here.
Do the eVouchers expire?
The eCV will expire 93 days from the day it is credited into your CapitaStar account. There will be no extensions to the expiry date.
You will be able to check the expiry dates by tapping on your eCapitavoucher balance on the top of the homescreen. Under "My Balance Summary", you will find the expiry dates of your eCapitaVoucher at the bottom of the page.
My personal experience
Acceptance at all shops at CapitaLand Malls
So far, all the shops I visited accept the eCapitaVouchers.
Can I earn STAR$® when I pay using eCapitaVouchers?
Yes.
Combined usage is allowed.
CapitaStar may term it as eCapitaVouchers but actually they are all combined as credits into an e-wallet. You can use all the eCapitaVouchers in a single transaction.
Deals
Sometimes, there are promotional events within the CapitaStar app selling eCapitaVouchers at a discounted rate. This is a great time to stock up.
Assuming we purchase these eCapitaVouchers at a 10% discount, it is equivalent to getting a 10% discount for all our spending at the mall. What's even better is that you can get to stack the savings with other promotions at the store you are spending at.
Problems scanning receipts to earn STAR$®? Photos always blur?
[Oct 2022] I am having this problem whereby whenever I scan my CapitaLand Mall receipts using the CapitaStar app, the photos all turn out blur. I have tried the following and nothing worked:
taking the photo straight above the receipt
taking the photo at an angle
turning the LED light on while taking the photo
using a dark/light background behind the receipt.
I am using a Samsung Note 10+ mobile. A quick search on the Google Play store showed that many other users have the same issue and have given poor reviews for the app.
One suggestion from the app developer is to take a photo from the phone first and upload it in the CapitaStar app. I tried the suggestion and it didn't work all the time. Sometimes the uploaded photo still ends up blur.
I had better results when I first scan and crop the receipt on my mobile, before uploading it into the CapitaStar app. Here is a video showing what I mean.
Usage at Changi Jewel
Jewel Changi Airport is a world-class multi-dimensional lifestyle destination in Singapore jointly developed by Changi Airport Group and CapitaLand.
Only eCapitaVouchers are accepted at Jewel. Physical CapitaLand Mall vouchers are not accepted.
Exclusive to Jewel Changi Airport, you can now enjoy the best of both worlds with Changi Rewards and CapitaStar programmes. Members of both programmes can earn both Changi Rewards points and STAR$® in a single transaction when you shop and dine at Jewel.
You will need to link your Changi Rewards account with your CapitaStar account to take advantage of this benefit.
If you have not signed up for Changi Rewards, do visit this referral post.
Birthday Benefits