Z.com Research Referral Promo
Take Surveys For Rewards

Validity period: 1st July - 30th Sep 2023
Share your knowledge and opinion through Z.com Research and get rewarded!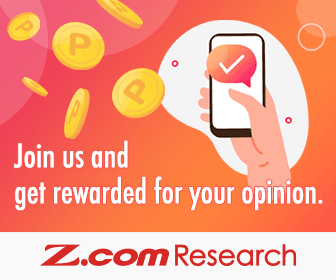 Receive referral benefit of 300 points when you sign up with Z.com Research via the referral link and complete surveys.
The referral points will be credited by the 15th of the following month.
Other Terms and Conditions may apply.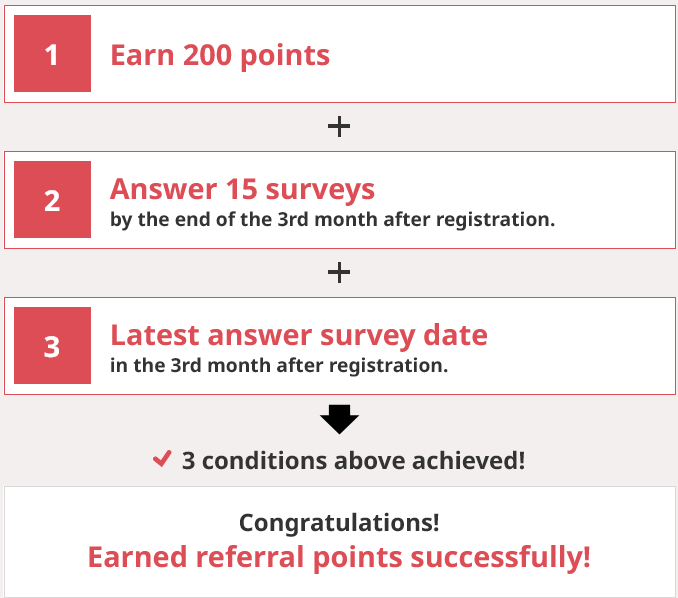 Registration requirements:
15 years old and above
For 15 -17 years old, must register with the permission and supervision of a parent or guardian
Resident in Singapore
Have a valid email address
Own at least a device (desktop/laptop/tablet/smartphone) with access to the internet
Table of Contents
About Z.com Research
Z.com Research is a survey platform launched in Singapore by GMO-Z.com Research Pte. Ltd. (UEN:201229932E) on 25th October 2022.
Z.com is the global brand of Japan's GMO Internet Group (listed on Tokyo Stock Exchange). GMO Internet Group uses this brand for various internet services such as infrastructure, finance, cryptoassets, and market research.
With more than 18 years of experience operating its survey panel sites in Japan and China, GMO Research will leverage this rich industry experience and build high-quality survey panels that are in tune with the Singaporean market.
The surveys can be completed on either the iOS or Android mobile app.
What kind of rewards can be redeemed?
Points can be used to:
exchange for lifestyle vouchers
donate to charity through points redemption channel
As of February 2023, a minimum of 470 points is required to exchange for rewards. Options include Grab and Dairy Farm vouchers.
Useful resources
Personal experience
registration verification link is slow
When I signed up (1am in the morning), the sign-up page mentioned a registration verification link has been sent to my email. However, there was nothing in my 'Inbox' and 'Junk' folders. The verification email only arrived about 1-2 hours later.
user interface on mobile is laggy, but fine on desktop browser
Based on my trying out of the Android app in February 2023 on my Samsung phone, I am not impressed with user experience.
The mobile app seems to launch surveys in an embedded browser which is laggy and buggy. Examples:
after clicking on the 'Next' button, it sometimes takes 5-10 seconds for the page to change.
some buttons do not work ('Close' button at the end of surveys), or require multiple clicks.
However, things work fine on my desktop Firefox browser.