YouBiz Referral Promo
Best SME Corporate Card with Unlimited Cashback and 0% FX fees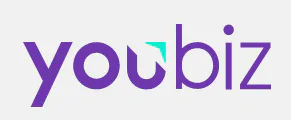 Please note that YouBiz is for businesses and not individuals.
After opening an account, you must fund the account and charge at least S$5.00 to the digital debit card in order to receive the referral benefit.
Receive $50 when you sign up with YouBiz with the referral code: YOUQ57pRXjj or referral link, receive approval and spend $5. Terms and conditions apply.
Table of Contents
What is YouBiz?
YouBiz is a multi-currency account meant for businesses of all sizes.
It is a product of You Technologies Group (Singapore) Pte Ltd, the same team behind YouTrip.
The company is a Principal Member of Mastercard®, and a major payment institution licensed under the Payment Services Act by the Monetary Authority of Singapore.
Benefits of using YouBiz
allows an unlimited 1% cashback on all spending with real 0% FX fee
manage and secure the best exchange rates across 9 currencies in the e-wallet
available in both Virtual and Physical cards

there is no limit to the number of cards you can create.

track and manage expenses as well as setting limits for the user
manage local bills through FAST with no fees
manage overseas bills at competitive exchange rates and transparent fees
increase business cash flow and fund your business account easily with YouBiz Credit, an unsecured business term loan for SMEs.
enjoy perks like exclusive deals on popular digital marketing, operational tools, airline and hotel bookings etc.
Security concerns
Is my money protected with YouBiz?
YouBiz funds are protected and deposited into a dedicated customer segregated account held with DBS Bank Ltd; stored separately from YouBiz's own company bank accounts.
Opening an account
Applying for an account is a breeze and only takes a few minutes when you use your Singpass (MyInfo Business) to auto-fill the required information.
Once registered, you will receive an email confirmation within 1 to 2 business days.
Getting started with YouBiz
After your account is approved, you can:
make your first deposit into your YouBiz account.
create YouBiz cards for yourself and your team members.
make your first card spend of at least $5 to receive the referral benefit, and start enjoying 1% unlimited cashback.