WhyQ Referral Promo
Get hawker food delivered to your home or office with no minimum order and low delivery fees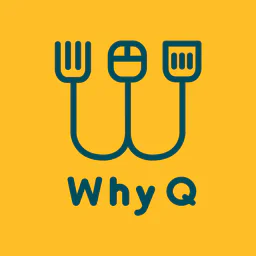 Get your favourite hawker meal free with WhyQ. Use my referral link or referral code 6EF708 while registering to get $5 off.
Table of Contents
About WhyQ
WhyQ is Singapore's largest hawker food delivery service in terms of hawker partners and meals served. It has partnered with over 2000 hawker food stalls across 35 or more hawker centers island-wide.
Marketplace @ WhyQ
WhyQ has added partners from food-courts, coffee shops and restaurants as well. They can deliver island-wide but the delivery fees are kind of steep. However you can opt for self-pickup at no extra cost.
According to the press release, this is a collaboration with FairPrice Group and unlike most delivery platforms, it will charge its operators no commission or start-up fees. To offset payment gateway and server costs, the platform will include a 6 per cent markup on food prices to be borne by customers.
I was pleasantly surprised to find that there was a Michelin Bib Gourmand recipient amongst the newly added partners. Looking forward to try this hor fun soon. 😍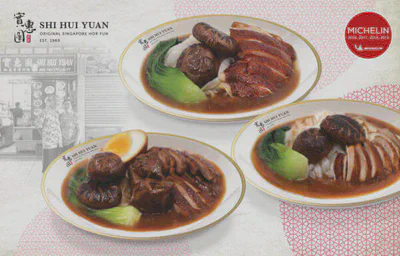 My experience with WhyQ
I like that I am able to order from multiple hawker stores in the same order. For some hawker centres, there are no delivery charges as well, but be prepared for a hefty markup in the food prices.
I do hope that they can improve on the app soon to include preview photos of the dishes as well.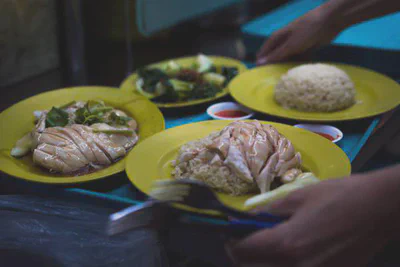 Delivery
Not sure if applicable to all orders, but I noted one order in April 2022 was handled by delivery service provider MilkRun.
Small order fee
There is a small order fee applied in certain zones. E.g. Yishun [Apr 2022]
a) If the order amount (excluding delivery charges, takeaway fee and coupons) is less than $14, then a small order fee of $4 applies. b) If the order amount (excluding delivery charges, takeaway fee and coupons) is more than $14 but less than $18, then a small order fee applies to bring the total order to $18.
Coupon redemption notes
In April 2022, I had redeemed a $25 WhyQ cash voucher using my KrisPay miles from the Kris+ app.
Notes:
There is no minimum spending required to use the coupon but the voucher's value can only be used to offset the food prices, and not the delivery and takeaway charges.
I had an incident where the stall I ordered from wasn't opened, and WhyQ called me on the phone to get me to modify my order. The new item I picked was of lower value and the difference was forfeited 😠 because I paid using a cash voucher.
Stressful experience whenever stall is not opened for the day
When the stall you ordered from is not opened, you will receive a call from WhyQ's customer service to modify your order on the spot or cancel the item.
I order food delivery primarily for convenience and I dread it when the caller id displays 'WhyQ'. This has happened to me numerous times and I always find it a VERY VERY stressful experience.