Tokenize Xchange (Site Exclusive Referral Benefits)
Asia's Leading Digital Assets Exchange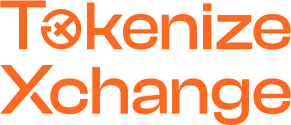 Receive 3 TKX (worth ~$22 USD on 2 Dec 2022) simply by using the referral link or referral code: bG2w3 to sign-up with Tokenize Xchange, and completing the Know-Your-Customer (KYC) process.
Why you should use our referral code?
EXCLUSIVE no minimum trading volume requirements to meet for referral benefits
UPGRADED referral benefit of 3 TKX instead of usual 2 TKX
Special Notes: The TKX token is doing well in the current crypto downturn. Back in July 2022, 3 TKX was worth ~USD$10.8. Furthermore, our site exclusive referral offer only requires new clients to open an identity verified account to receive 3 TKX which is quite generous.
Table of Contents
About Tokenize Xchange
Tokenize Xchange is a platform from Singapore established since 2018 that enables users to buy and sell established and emerging digital currencies.
Is Tokenize Xchange licensed to operate in Singapore?
AMAZINGTECH PTE LTD (201611619W) is currently exempted from holding a licence for digital payment token services under the transitional arrangements in the Payment Services Act.
Monetary Authority of Singapore (MAS) had earlier said that this exemption applies to entities that were carrying on regulated business before the start of the Payment Services Act on Jan 28, 2020.
The exemption allows an entity to continue providing its services while its licence application is being processed, and lasts until the licence application is approved, rejected or withdrawn.
According to MAS, Digital payment token service includes the buying or selling of digital payment tokens, or providing a platform to allow people to exchange such tokens in Singapore.
Trading Fees
The latest trading fees can be found here.
Keeping track of latest promotions
Bookmark the Tokenize Xchange promotion blog page for the latest promotions.
What is Tokenize Emblem (TKX)?
Tokenize Emblem is a crypto-currency exchange token created by Tokenize Xchange. It is built upon the Ethereum blockchain with the ERC20 protocol. Its 'Initial Coin Offering' (ICO) was completed in August 2018.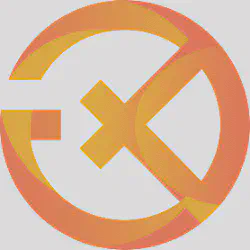 Token Symbol: TKX
Max Supply: 100,000,000 TKX
Circulating Supply: 50,000,000 TKX
Check out the latest price and market cap of TKX here.
What are the uses of TKX?
Summarised from the blog article '5 reasons to buy Tokenize Emblem (TKX) Tokenize Xchange tokens':
If you stake at least 100 TKX, you will get a higher APR (annual yield) for staking another cryptocurrency.
Can be used as trading fees to enjoy 30% discounted fees.
Normally, users would need to pay from 0.02% to 0.1% to withdraw your digital assets from the platform. However, this withdrawal fee would become 0 if you are holding at least 5,000 TKX in your wallet.
Can be used to purchase premium or platinum membership status.
Earn up to 20% commission from your referees' trading fee, if you stake at least 20 TKX.
Why trade with Tokenize Xchange?
Competitive Rates: Rates go as low as 0.1% for platinum users, and you can use TKX as trading fees for additional discounts.
Top-notch security: Tokenize Xchange implements hybrid wallet mechanism & multi-signature strategy to guarantee asset safety. On top IP whitelisting, users can also opt-in for 2-Factor Authentication for additional security.
Experience sharing
Funding my account
Funding via Xfers
I had trouble finding out how to fund my account initially and had to rely on the funding help document.
Based on deposit experience on 4 June 2021:
After signing in, click on your name on the top right and select Wallets
You will see a long list of wallets for various tokens. The key is to scroll to the bottom of the page. There you will find a separate table for Fiat balances.
I clicked on the + sign for Singapore dollar deposits and chose Xfers Direct Transfer (note: I have a Xfers account setup already).
Next confirm the bank account you will be transferring from.
Transfer funds into the Xfers account provided, and remember to add your mobile number under the comments of the FAST transaction.
The funds were reflected in my Tokenize Xchange account a few minutes later.
There was a 0.55% deposit fee for my funds. So when I transferred SGD$80, I only received SGD$79.56 in my Tokenize Xchange wallet.
Funding via Credit/Debit Card
Withdrawal of crypto
Please note that there are withdrawal fees and limits, and depending on the cryptocurrency you are transferring out, it can be very expensive.
The fees schedule has 4 tiers:
Normal
Premium
Platinum
Verified
I didn't know if I belonged to the 'Normal' or the 'Verified' tier, so I wrote in to Tokenize Xchange to ask. The response was fast and here it is:
"verified members are set for specific users in some countries. You can check your membership in your Profile on Tokenize Xchange."
Withdrawal of fiat
Withdrawing from your Fiat wallet to your bank account is chargeable too if you are a "Normal" tier user. As of Oct 2021, the charge is 0.55%.
Take note though that an admin fee of SGD100 will be charged for fiat withdrawal requests made by accounts without a minimum of SGD1,000 trading size (Fiat-Crypto).
Please read the examples provided on the withdrawal fees page carefully.
Getting help
I visited https://tokenizexchange.zendesk.com/hc/en-gb and clicked on "Submit a request" when I wanted to contact Tokenize Xchange.
Learn more on crypto investing in Singapore
For more crypto-related insights and promotions from a Singapore perspective, visit
SgCryptoInvestor.com
.
Cryptocurrency is a high-risk investment. The value of cryptocurrency can fluctuate significantly and you may lose the capital you invest. Before investing, educate yourself about cryptocurrencies and to familiarise yourself with the risks involved.