Tiger Brokers NZ 🇳🇿 Referral Code: SGRPTFNZ (Site Exclusive Bonus + Review)
Start your investment journey here with Tiger Brokers!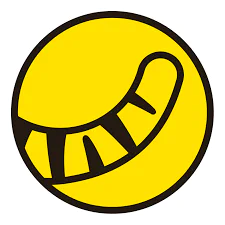 Site Exclusive Bonus!
🇸🇬 If you are based in Singapore, check out our exclusive deal for you here.
🇳🇿 For residents of New Zealand, in addition to the usual Welcome Gifts, new sign-ups referred by SgReferralPromo.com can receive:
NZ$50 cash bonus with a cumulative net deposit of min. NZ$2,000 within 7 days of the first deposit.
Note: This exclusive bonus offer is fulfilled by Tiger Brokers.
Sign up with Tiger Brokers NZ via the referral code: SGRPTFNZ or referral link and enjoy Welcome Gifts.
First Deposit of any amount:
NZ$30 cash bonus
Zero transaction fees for up to 4 flat fees waived every month, for life when trading in the US & AU stock markets.
Zero currency exchange fees for exchanging up to NZ$2000 every month, for life when trading in the US & AU stock markets.
Terms and Conditions apply.
Tiger Brokers updates their welcome promotion frequently, and the most current offer will be displayed upon clicking the referral link.
Table of Contents
About Tiger Brokers New Zealand
Founded in 2014, Tiger Brokers is a fast-growing global broker-dealer listed in Nasdaq, with over 9 million registered users and global offices covering Singapore, Australia, the US, and New Zealand.
Tiger Brokers entered the New Zealand market in August 2019, and operates under Tiger Fintech (NZ) Limited.
Supported by a very professional trading platform with an easy-to-navigate design and quick online account opening and funding, Tiger Brokers provides users with convenient access to various global trading markets.
In 2017, the company was awarded "2017 Fintech 250" by CB Insights and shortlisted for "China Leading Fintech 50" for two years in a row by KPMG China.
Tiger Brokers is backed by Interactive Brokers Group Inc, Xiaomi Inc, ZhenFund and Wall Street investment guru Jim Rogers.
Tiger Brokers has acquired over 50 licenses. In New Zealand, Tiger Fintech (NZ) Limited (NZCN: 8187510) and Tiger Brokers (NZ) Limited (NZCN: 5838590) are both client money and property service providers under the Financial Markets Conduct Act 2013. Both entities comply with various financial service laws in New Zealand.
Listed Company
Tiger Brokers is a listed company on NASDAQ.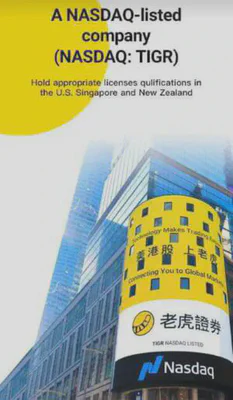 Market Access
Currently, Tiger Brokers (NZ) supports the following markets:
Trading on Tiger Brokers
Tiger Brokers NZ manages a Youtube channel where they upload many useful tutorials.
Staying updated
Follow the Tiger Brokers NZ Facebook page to obtain timely updates on 🎁Promotions, 📰News, and 💡Troubleshooting (bug reports and feedback)!
Staying safe from scammers
Be wary of scams that can take place in the form of online stock recommendations from unofficial sources or informal chat groups.
Scammers might impersonate real people from genuine financial services firms to tempt you into investing in any recommended stocks/investment products. Some scammers might use spoofed or unofficial social media accounts to spread and disseminate false information.
You can protect yourself and others by observing the following:
Change your privacy setting in your messaging apps to prevent others from adding you to random investment chat groups.
Be wary of stock tips/ recommendations from unofficial sources (e.g. Social Media platforms/Messaging App)
Do your research before investing in any investment product
Check the credentials of the supposed company or representatives
Disclaimer
All investments involve risks and are not suitable for every investor. The value of securities may fluctuate and as a result, clients may lose more than their original investment.
Margin trading increases the risk of loss and clients' losses may exceed the deposits placed. The past performance of a security or financial product does not guarantee future results or returns.
Keep in mind that while diversification may help spread risk it does not assure a profit, or protect against the loss, in a down market.
There is always the potential of losing money when you invest in securities or other financial products. Investors should consider their investment objectives and risks carefully before investing.
Any reward including shares, fractional or otherwise, which are received via any promotion campaign does not constitute as an invitation, inducement, recommendation, suggestion, or solicitation to investing.
Thank you for reading the article. Sign up today with Tiger Brokers NZ via the referral code: SGRPTFNZ or referral link to enjoy the exclusive promotion.