Tiger Brokers Review and Referral Promotion
Start your investment journey here with Tiger Brokers!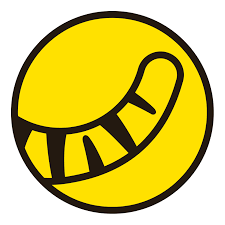 The referral program has been extended into 2021.
Current validity period: till 31 December 2021
Earn up to SGD 200 + 30-day commission free trading for U.S. and H.K. stocks + Free Level 2 Data for U.S. stocks when you sign up with my referral link. Terms and Conditions apply.
Join Tiger Brokers with my referral link now.
Founded in 2014, Tiger Brokers is an online stock brokerage start-up backed by Interactive Brokers Group Inc, Xiaomi Inc, ZhenFund and Wall Street investment guru Jim Rogers.

In 2017, the company was awarded "2017 Fintech 250" by CB Insights and shortlisted for "China Leading Fintech 50" for two years in a row by KPMG China.
About Tiger Brokers (Singapore) Pte Ltd
Tiger Brokers (Singapore) Pte Ltd is a licensed broker under the Monetary Authority of Singapore (MAS) providing one-stop online brokerage services.
Tiger Brokers (Singapore) Pte Ltd ("Tiger Brokers") holds a Capital Markets Services Licence under the Securities and Futures Act (Cap.289) to conduct regulated activities in Securities, Collective Investment Schemes and Exchange-traded Derivatives Contracts.
Listed Company
Tiger Brokers is actually a listed company on NASDAQ.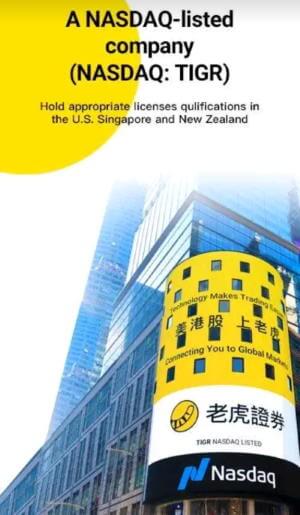 Account Opening Promotion
Tiger Brokers seems to be quite aggressive in courting new customers at the moment. The way I understand their marketing material, there are actually four sign-on benefits:
1. Registration Reward
A new user who completes registration will get free Level 2 data for U.S. stocks for 30 days.
2. Account Opening Reward
A user who completes account opening will receive five commission-free trades for U.S. or H.K. stocks.
3. Reward for depositing funds / Transferring shares
VERY IMPORTANT!
The amount of stock vouchers you receive depends on the first funds or shares deposit into your account.
Receive stocks vouchers when you deposit funds or transfer shares. A stock voucher allows a user to purchase a stock at a discount that equals the value of the voucher. I personally interpret this as a form of cash credit.
The stock vouchers are credited automatically to your account. Within the mobile app, you need to go to me -> Promotions & Rewards -> Coupons to view your stock vouchers.
When you make a trade within the validity period, you first need to make full payment. The stock voucher amount will then be credited back to your account within 10 working days.
4. Step-up Rewards. Invite more friends for more rewards
After you sign-up, you can also refer your friends to get even more stock vouchers. You can earn another SGD 100 when you refer 25 others.
My Review on Tiger Brokers
I have never heard of Tiger Brokers previously and have just recently opened an account.
Market Access
Currently, Tiger Brokers (Singapore) supports the following markets:
Australia
China A-Shares
Hong Kong
Singapore
USA
Ease of Account Creation
I was very impressed by the ease of opening an account. I skipped filling up personal particulars by logging in via SingPass to fill in via MyInfo.
The rest of the forms were also clear, concise with the default option pre-selected on my behalf. So I only had to read through rather than clicking everywhere. The whole process took probably 15mins.
I completed my application process around midnight (Singapore time) and it got approved within 15mins later :)
I would strongly recommend you register a FREE account with SGX's Online Education Programme and complete the "SGX SIP Online Education Module (SGXSIP1)" first if you are new to investing.
You would need to enter your scores for the test if you do not meet certain investment criteria.
Low Commission Rates
Tiger Brokers offer very competitive rates for trading:
What stands out for me is that there is currently no minimum charges for Singapore stocks which is way better than any other competitor in the market.
The minimum S$2.88 per trade in the Singapore market is currently waived until 30 Apr 2021.
If you have plans to accumulate a particular SGX listed stock, you can take advantage of this promotion to accumulate in small quantities depending on the price movement.
Funding of Account
As required by Singapore regulations, your funds with Tiger Brokers Singapore are held in a segregated bank account(Client Segregated Bank Account). Please note that We only accept fund deposit from bank FAST transfer or wire transfer (TT). All funding must be made from a bank account registered under the Trading Account holder's name.
When I first tried depositing money into my Tiger Brokers account, I made a mistake of depositing SGD into their HKD account. The money was refunded back to my account after a few days.
Do take note to transfer to the correct SGD account.
Here are a couple video guides on how to fund your Tiger Brokers account:
Trading on Tiger Brokers
Tiger Brokers Singapore manages a Youtube channel where they upload many useful tutorials.
Here is a video which introduces the GUI and stock analysis features of the mobile app:
How to use the stock voucher collected
As discussed previously, when you make a trade within the validity period of the stock voucher, you first need to make full payment. The stock voucher amount will then be credited back to your account within 10 working days.
Visit this
blog post
to learn how to check if your stock voucher has been utilised and credited into your account.
Stay updated
What are the cons of Tiger Brokers?
Decent competency in Chinese language recommended
The website's and app's user interface are written in acceptable English. But occasionally, some news, coupon terms and conditions, message notifications and SMSes are in Chinese.