Suntec+ Referral Code: U5572603 (Refer To Earn Promotion)
Suntec+ is your gateway to exciting happenings, promotions and events at one of Singapore's finest shopping destinations.
Sign up with Suntec+ using the referral code: U5572603 to receive 2,000 Suntec+ points when you make your first purchase!
Requirement:
Upload a receipt of minimum spend $20 within 3 months from the day the Suntec+ account is registered. Receipt must be approved by Suntec+.
Other Terms and Conditions apply.
Table of Contents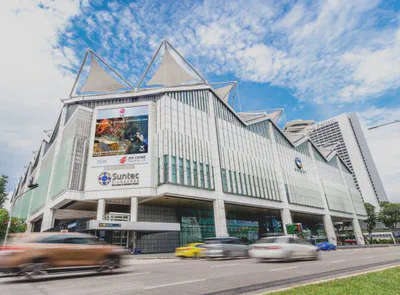 About Suntec+
Earn and accumulate rewards points as you shop, by uploading receipts from over 350 participating merchants at Suntec City.
As a Suntec+ member, you will be able to redeem shopping e-vouchers, bonus points, members' only deals and birthday treats.
Merchants with referral benefits
Suntec City merchant list:
Some merchants with referral benefits located in Suntec City include:
Suntec+ points
Earning points
The most common way to earn points is to upload your shopping receipts.
Requirements:
Receipt minimum spend of $20
Uploaded within 48 hours of the time of purchase
Tips:
Remember to retain your receipts after submission as you may be contacted to re-submit them in the event of submission errors or missing details.
Payment by Suntec e-vouchers are eligible for points accumulation too
4x Suntec+ points on Member's Day
Earn 4x Suntec+ points on Member's Day, which falls on the first Wednesday of every month.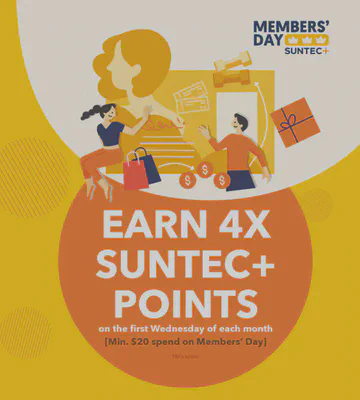 Maximum points per day
The maximum number of points awarded per day is capped at a total spend of $5,000, across all receipts in a day.
Membership tier affects earn rate
There are three tiers of membership:
Silver tier: upon registration.

earn 1 point for every 1 dollar spent

Gold tier: Members are upgraded to the Gold tier once they fulfil a total spend of over S$5,000 within a membership year.

20,000 bonus points awarded when reaching tier
earn 5 points for every 1 dollar spent

Diamond tier: Members are awarded the Diamond tier upon a total spend of $12,000 within a membership year.

60,000 bonus points awarded when reaching tier
earn 10 points for every 1 dollar spent.
Restrictions on payment methods to earn points
I had receipts rejected in the following cases:
when fully paid via KrisPay e-wallet. (see Kris+ referral post)
when I offset part of the bill with Klook vouchers, resulting in the balance paid in cash to be less than $20. (see Klook referral post)
Reason received via email: Purchase of Mall Vouchers, Merchant Vouchers & Merchant rebates or any other transactions of similar nature are not eligible for Suntec+ points.
What can I redeem with Suntec+ points?
You can redeem rewards for as little as 100 Suntec+ points.
Sample redemption options (valid on 23 Nov 2021):
100 points: 15% OFF Roll/Pound Cake at Paris Baguette
2000 points: $2 Carpark dollars
5000 points: $5 e-wallet credits
How to redeem rewards?
You can redeem rewards by downloading the Suntec+ App:
Login to the app
Tap on the menu bar at the bottom of the screen
Tap on 'Rewards'
Browse through available rewards and redeem!
Suntec e-Vouchers
Suntec e-Vouchers are a class of rewards that can be redeemed with Suntec+ points.
To use them, you need to scan a QR code at the participating merchant and manually enter the amount you want to use. It is important to show the transaction ID to the cashier staff as they need to note it down.
Expiry of points
Do remember to utilize your points before they expire.
According to the FAQ:
Suntec+ Points earned between 1 January to 30 June will expire on 31 December of the same year.
Suntec+ Points earned from 1 July to 31 December will expire on 30 June in the following year.
Tip
If your points are expiring soon, you can exchange them for Suntec e-Vouchers, and use them on a later date.
What other features are there in the Suntec+ app?
Useful features in the Suntec+ app include:
Refer to Earn: refer your friends to Suntec+ as well. Top 3 referrers each month will receive bonus 100,000 points.
Flash Sale
Rewards: to redeem your points
Carpark Dollars: to redeem carpark. You need to provide your car IU number.
Promotions
Events
Directions and Store Directory
[Ceased operations since 1 Dec 2022] Suntec+ Eats: takeaway food ordering feature on the Suntec+ app, which offers the convenience of ordering menu items from your favourite Suntec City restaurants virtually.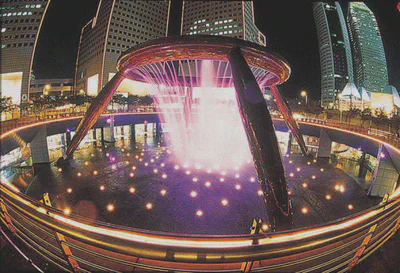 Using Carpark Dollars
To use your carpark dollars:
provision your car IU number
select 'Activate' from the 'e-Wallet' tab in the Suntec+ app.
WARNING!!!
If you do not activate the Carpark Dollars, they will not be utilized when you are at the carpark exit gantry. I have made this mistake multiple times -_-"
If you change your mind about using the Carpark Dollars, you can deactivate them again within the app at anytime.
Birthday Benefits