SOCASH Invite Friends Promotion
Skip the ATM queue and withdraw cash from shops. SOCASH turns shops, cafes, and grocery stores into digital ATMs.

Looking for a SOCASH referral code?
Receive $1 on your first cash withdrawal when you sign up with SOCASH via my sign up referral code: KELV3601.
The
referral link
does not work from a laptop. click it on your mobile to download the app from your app store.
About SOCASH
Skip the ATM queue and withdraw cash at shops for free. On top of rewards, cashback and promo codes, you can also enjoy get deals from brands like Grab, FairPrice, Agoda, and more.
Watch: A short clip explaining the concept
Scroll down if you prefer an infographic to explain how to use SOCASH: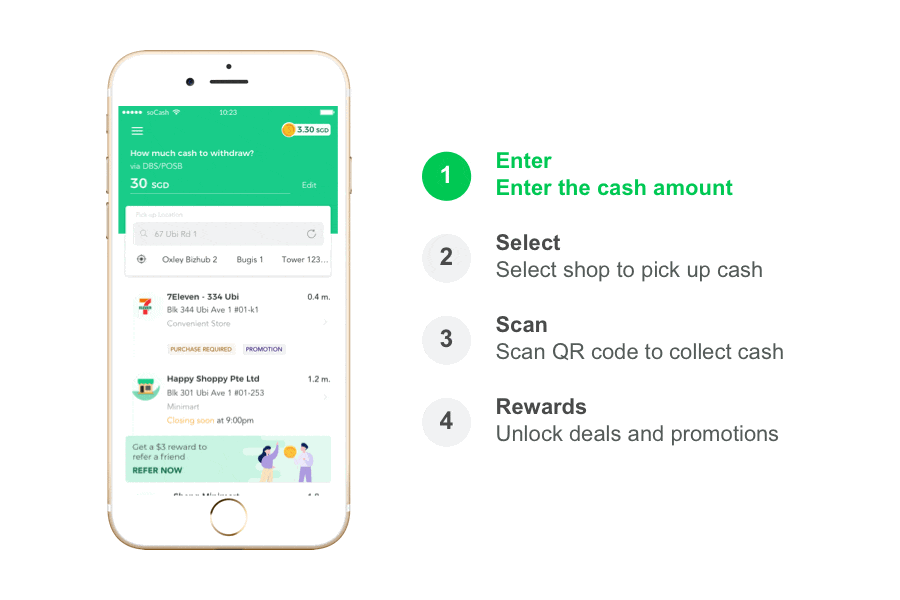 SOCASH is quite widely supported at 7-Eleven stores (a.k.a open 24 hours) but usually require you to make a purchase as well to enjoy the service. The app also shows how far you are from the SOCASH partners.
You can also use SOCASH to withdraw cash from Sheng Siong $TM machines.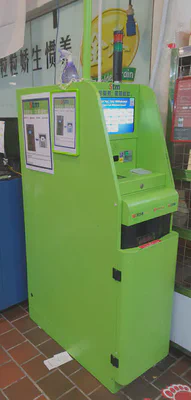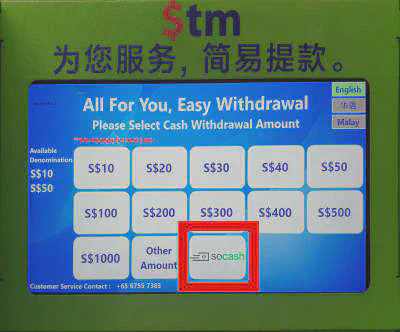 I usually use SOCASH when I go out for exercise with only my phone and need to buy dinner after that.
Tip: If you have trouble scanning the barcode on your mobile at the $TM machine:
maximize the display brightness of your mobile
try placing the barcode directly in front of scan window, then pull away for about 2 inches slowly and hold it there. I suspect the scanner needs a fraction of a second to focus.
It is also ok scan the barcode with the mobile rotated 90 degrees.