Seek Sophie Referral Promo
Explore cool hidden gems. Support small local businesses & our planet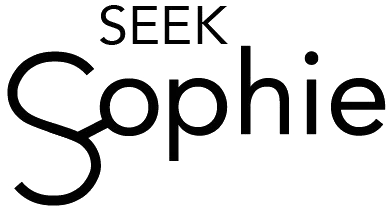 Sign up with Seek Sophie with the referral link or referral code: KELVIN135 and receive $10 off your first booking.
Table of Contents
About Seek Sophie
"We started Seek Sophie to connect travellers to unique experiences and incredible small local businesses"
According to Seek Sophie, >80% of small local tourism businesses are still offline, lacking the time and resources to set up their own website or online payment system.
What Seek Sophie does is to curate these unique experiences and local businesses, and then list them on Seek Sophie for other adventurers to find.
Countries availability
As of September 2022, Seek Sophie lists experiences from Singapore, Indonesia and Vietnam.
Seek Sophie's Quality Standards
Each local business listed has been vetted through mystery shopping, traveller feedback and multiple follow-on interviews.
They're not perfect but each of them is doing their part to improve their local communities and environment. Each of the them possesses one or more of the following attributes:
Community-Based: hires and trains from the local community the activity is based in.
Green fuels: use biofuels distilled from plants, animal and/or waste materials, in order to reduce the carbon emissions
Litter-Free: careful to avoid leaving behind non-biodegradable waste in the natural environment.
Reef-Safe: careful about not allowing corals to be touched or damaged by their instructors or guests, and who are careful to use sunscreen that do not result in coral bleaching.
Refuse Plastics: careful about recycling and separating their trash, avoid single use plastics as much as possible, make sure the plastic trash they have is safely removed and disposed
Social Enterprise: seeks to maximize profits while maximizing benefits to society and the environment.
Wildlife-Safe: keeps a safe distance from wildlife, so as to ensure that no distress is caused to wildlife during the activity.
Women-Owned: founded by one or more women and that provide employment opportunities to other women in the community
Many of these are noble causes and deserves our support.
"Positive Footprint Travel 🌿 Your spending directly supports small local businesses, and offset carbon emissions. Thank you for being a part of positive-footprint travel!" - Seek Sophie
Activities in Singapore that interest me
Looking at the offerings in Singapore, experiences that pique my interest include:
Kayaking
Pottery experience
For more ideas, visit the Seek Sophie Magazine.