Saxo Markets Refer A Friend Promotion
Online Trading, Forex, CFDs, Stocks & Investing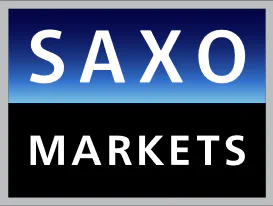 Current promotion validity period: till 31 Dec 2023
To qualify for the referral bonus, there are various terms and conditions to fulfill.
Key points include:
meeting the minimum funding requirement of SGD 3,000
making three qualifying trades
opening a Regular Savings Plan (RSP) sub-account and/or investing into a SaxoWealthCare portfolio.
no withdrawals for 30 days from the date of account funding or until rewards benefits are credited, whichever is later,
you have to be a resident in Singapore, Malaysia, Indonesia, Thailand
If you need a referrer, we can share the referral bonus. There is a quota of five referrals available per quarter so do act fast, hit the chat button on this page and type "saxo referral".
I would need the information in the screenshot below:
Setting up an account can sometimes take weeks, so do act early to stay within the qualifying period for the promotion.
Table of Contents
About Saxo
Saxo Markets is a subsidiary of Saxo Bank, a fully licensed and regulated Danish bank with an online trading platform that empowers you to invest across global financial markets.
Saxo Markets has operated in Singapore since 2006 and serves as the APAC headquarters.
Social media
Telegram
In October 2022, Saxo Markets launched a Telegram group named SaxoSingapore, where traders and investors can connect, share and inspire each other.
Reasons to use Saxo
Access to 3,500+ mutual funds
Users can invest in 3,500+ mutual funds from the world's top money managers, with zero commissions and zero custody fees or platform fees and only management fees, through Saxo platforms.
Access to China A-Shares Market
It is one of the few brokers in Singapore that allows access you to trade and invest in stocks and ETFs listed in Hong Kong, and shares listed in the Shanghai and Shenzhen Stock Exchanges.
What are A-Shares?

A-Shares, also known as domestic shares are shares that are denominated in Renminbi and traded in the Shanghai and Shenzhen stock exchanges, as well as the National Equities Exchange and Quotations
China A-Shares commission rates for Classic, Platinum and VIP membership tiers:

You can also view a fees comparison with other local brokerages here.
CNH refers to the Chinese Yuan in the offshore market , which is outside of Mainland China (the onshore market).
Earn interest on account balances
Currently, interest rates can be earned based on one's account balance and the prevailing Saxo bid interest rate, with a markdown applied based on the account plan.
But effective 1 April, for all clients on the Silver, Gold, Platinum and Diamond account plans:
You will earn interest on your account balance above SGD 5,000 (or equivalent) at a rate varying with your account balance. So the more you deposit, the higher rate you will earn
You will earn the best rate on your account balance above SGD 100,000 (or equivalent), with no cap on the amount you can earn
With no lock-in, your funds will remain available to withdraw or invest, while earning interest
Extended hours trading
Clients have the flexibility to trade certain US stocks, ETFs and single stock CFDs during pre-market (7:00 am - 9:30 am ET) and after-hours (4:00 pm - 5:00 pm ET).
Regulated
Saxo Capital Markets Pte Ltd ('Saxo Markets') is a company authorised and regulated by the Monetary Authority of Singapore (MAS) [Co. Reg. No.: 200601141M]
Securities Lending | Potentially earn extra revenue
Once Securities Lending is activated, all eligible securities in an account will become available for lending.
Depending on market demand, securities from an account can be lent out to third parties. In exchange, clients can receive a monthly payment for revenue generated by the loan.
Key features:
set up is fully automated, and Saxo takes care of the lending process
clients can opt out again at any time.
clients can always sell the loaned securities at any point.
custody fee is reduced by 50% regardless of how many securities are borrowed, and regardless of how much revenue one may earn from a loan.
SaxoWealthCare | Personalised Wealth Management
"SaxoWealthCare gives you personalised wealth management at a fraction of the price of traditional banks and wealth managers, competitive with robo-advisors."
Apart from the brokerage services, Saxo also offers SaxoWealthCare.
It is a digital wealth manager that offers:
Personalised portfolio: Invest in what fits your values and financial goals
Automated rebalancing: Keep your goals on track and your risks under control, automatically
Low cost: Competitive management fee, only 0.45% until 31 July 2022.
Human support: Always get the help you need from an expert support team
Exchange Traded Funds (ETFs) are the investment instruments used with the deposited funds. A curated list of stocks and bonds ETFs are mixed and matched to suit the investment plan and risk profile for each client's personalized portfolio.
What stands out for me is that the portfolios:
have a higher ESG (environmental, social and governance) rating than the stock market average.
have No lock-in period

clients can withdraw funds or update goals anytime, for free.

are monitored, reviewed and even rebalanced daily if needed.
While there is no minimum investment period, there is a minimum investment amount of SGD 3,000.
For existing Saxo clients, no new account is required to start an investment plan in SaxoWealthCare. Simply log in to the platform and click 'Portfolio' to get started.
Usage notes
Fund transfer through eGIRO
Clients can transfer funds immediately into their Saxo account in a single step, by connecting their local Singapore SGD bank account via Direct Debit Authorisation (eGIRO).
For more information and detailed steps, visit: 'eDDA: the complete guide'
Staying safe from scammers
Be wary of scams that can take place in the form of online stock recommendations from unofficial sources or informal chat groups.
Scammers might impersonate real people from genuine financial services firms to tempt you into investing in any recommended stocks/investment products. Some scammers might use spoofed or unofficial social media accounts to spread and disseminate false information.
You can protect yourself and others by observing the following:
Change your privacy setting in your messaging apps to prevent others from adding you to random investment chat groups.
Be wary of stock tips/ recommendations from unofficial sources (e.g. Social Media platforms/Messaging App)
Do your research before investing in any investment product
Check the credentials of the supposed company or representatives using sources such as MAS Financial Institutions Directory, Register of representatives and Investor Alert List.