Revolut Referral Promo
One app, all things money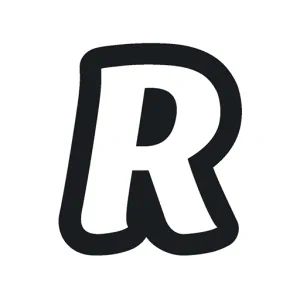 You can sign up with Revolut
here
. Unfortunately, there isn't any promotion that offers benefits to new sign ups currently.
Table of Contents
What is Revolut?
Exchange money with no hidden fees. Exchange, send and receive 28+ currencies in seconds. Manage your money with spending analytics. Send money locally and internationally. Peer-to-Peer instant transfers. Withdraw from globally surcharge-free ATMs.

Join more than 15 million Revolut customers worldwide.
Revolut Technologies Singapore Pte. Ltd. ("RTSPL") is registered in Singapore with Unique Entity Number 201721013G.
RTSPL is regulated as a Major Payment Institution (licence no. PS20200326) by the Monetary Authority of Singapore ("MAS") to conduct:
Account Issuance Service
Domestic Money Transfer Service
Cross-border Money Transfer Service
Merchant Acquisition Service
E-money Issuance Service
Digital Payment Token Service
RTSPL provides insurance-related products as a registered Corporate Agent with the Agents' Registration Board (C005604-000). The travel insurance policy is underwritten by Tokio Marine Insurance Singapore Ltd. with assistance services provided by AWP Services Singapore Pte. Ltd.
Features of Revolut
Opening an account with takes just minutes, and you can set one up directly from your phone.
Manage your money
See exactly where your money is going each month, and set up monthly budgets for things like restaurants and groceries.
Send, request money, or split bills with friends and family instantly, whether they're across the table or across the globe
Transfer money abroad in 28+ currencies at the interbank exchange rate, with a small 0.5% fee for anything above S$5,000 each month. A flat mark-up on weekends and on certain currencies may apply.
Strong, customisable security at your fingertips
Funds are held in separate accounts with global banking partners. This means that in the unlikely event that Revolut goes out of business, your funds are protected
Licensed by the Monetary Authority of Singapore (MAS)
Card payments are protected from fraud, loss and theft under the scheme rules for Visa or MasterCard
Anti-fraud system uses machine learning algorithms to detect suspicious transactions. If detected, Revolut will freeze your card to protect your money.
Stay in control of your card security

Lost your card? Freeze and unfreeze your card easily in the app
Enable location-based security to reduce fraudulent transactions
Disable contactless, online or swipe payments
Choose a monthly card spending limit for extra peace of mind
Use one time use disposable virtual cards to enhance security online.
Watch this couple share about their Revolut experience:
Manage your money better with spending analytics
Set budgets, get instant spending notifications, and see weekly insights to keep your spending on track
Connect your other bank accounts to Revolut with Open Banking and manage all your finances in one place
Reach your financial goals faster with Personal Vaults
Round payments and save your spare change, or make a one-off or recurring transfer.
Get daily discounts and cashback
Earn rewards you'll actually use on travel, retail, restaurants and more
Unlock new offers when you use your Revolut cards
Trade in commodities (Gold and Silver)
Launched in March 2022, this Revolut feature lets users diversify their portfolio and purchase gold and silver exposure in-app from as little as S$1.
The Revolut Precious Metals product is not regulated under the Payment Services Act 2019 ("the Act") and is therefore not safeguarded in accordance with the relevant safeguarding provisions of the Act. This product is backed by equivalent physical metal(s) held by Revolut Ltd with a member of London Bullion Market Association.
Trade in US shares from US$1
Launched in Singapore in March 2023, Revolut customers can now buy and sell US-listed fractional shares through the Revolut app from as little as US$1.
The Stock Trading feature includes real-time market data, stock research, stock charts, as well as price alerts, market graphs, and global market news within the app.
Revolut Plans available
Revolut offers three tiers of plans:
Standard (FREE)
Premium ($9.99/mth)
Metal ($19.99/mth)
You can view the feature comparison here.
My Revolut Experience
Signing up (May 2021)
After clicking on the referral link, you need to enter your mobile number.
An SMS will then be sent to your mobile. Click on it to go to the Revolut app download page and proceed to download.
After that, launch the app and choose to register a new account. You need to enter your mobile number again here.
Next, provide your personal particulars to complete the sign up process.
Caution: The date of birth field is in MM/DD/YYYY format which is different from what we are used to in Singapore.
Verification of identity (Know Your Customer (KYC) checks)
When the sign up is completed, you need to verify your identity. I used the "SingPass MyInfo" verification option. You will also need to take a selfie to complete the verification.
'SingPass MyInfo' will retrieve your personal particulars and provide them to Revolut. Information retrieved include name and address and birth date etc..
I noticed these were filled up by me manually during the sign up process. It would be great if Revolut can improve the process to use 'Singpass MyInfo' to sign up right from the start.
Deposit funds into your Revolut account
You first need to deposit funds into your Revolut account.
Under the 'Accounts' tab, choose '+ Add money'.
You can choose to add via:
Regular bank transfer
Linked DBS/POSB account (setup and conveniently add funds without leaving the Revolut app)
Google Pay
Debit or credit card
Order your physical Revolut card
You can order your physical card under the 'Cards' tab in the app. If you plan to go with the Standard FREE Revolut plan, you are restricted to choosing the first card design (blue-pink). You can opt for standard delivery option which will be free and delivery is estimated to take two weeks.
Requesting a virtual card
Rather than wait two weeks for the virtual card to arrive before making the required three transactions, you can actually make use of virtual cards.
Go to 'Cards' tab, select '+ Add card', and add a 'Virtual debit card'.
PSA: Beware of illegal activities
Keep your account safe. Never facilitate fraud and money laundering by being a money mule.
Stay away from deals offering to purchase your account.
Never let someone else access or watch you access your account.
Don't make payments on behalf of another person.
Never share login details of your account with someone else.