Quandoo referral code: KELVIN3834FML
Discover and book the best restaurants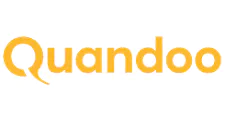 Receive an additional 500 Quandoo Loyalty Points (~S$7.50) with your first reservation on Quandoo using the code: KELVIN3834FML
Points would be credited within 72 hours of your confirmed visit to the restaurant.
Table of Contents
What is Quandoo?
Quandoo is the fastest-growing restaurant reservation platform globally, connecting diners with the best restaurants around the world via a table reservation system that's always personalised.
Quandoo is the smart way for diners to discover new places to eat, book tables online, get exclusive deals and offers and review their experience afterwards. Founded in 2012, over 50 million diners book restaurants online through Quandoo to get more from their experience when they eat out.
Bookings are FREE!
Using Quandoo is completely free! That means diners can book a table at no cost.
Occasionally, a diner may need to provide their credit card information when reserving because of a restaurant's cancellation policy. Depending on the policy, the card could be charged in the event of a late cancellation or no-show.
Users can also easily edit or cancel their reservation via the Quandoo confirmation email received after making a booking. Within the email, diners can select to Change or Cancel their reservation.
What are the Quandoo Loyalty Points for? How can I use them?
Quandoo Loyalty Points is a diner reward scheme that awards cashback to diners with a Quandoo account.
Diners can earn Loyalty Points by creating an account, making reservations, writing reviews and referring friends. After earning more than 1000 points, diners can then redeem their points for a cashback reward which gets transferred into their bank account. For more information, check out our Quandoo Loyalty Points page.
Earning Quandoo Loyalty Points to redeem your first cashback reward
Here are some recommended ways to earn your first 1000 Quandoo Loyalty Points to redeem a cashback of S$15.