Popeyes SG App Referral Promotion
Louisiana Heritage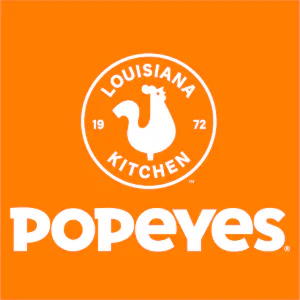 New Popeyes SG App users receive 2pcs of chicken (worth $7.80) and a $5 welcome voucher when signing up with the invitation code: ECHG67045.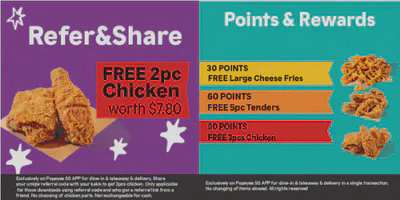 Popeyes revamped their app in March 2021.
Even existing Popeyes SG App users will receive the $5 welcome voucher after installing the revamped app.
Table of Contents
About Popeyes Louisiana Kitchen
Popeyes® culinary heritage is built upon the rich Cajun and creole flavor profiles that are unmistakably Louisiana.
Founded in 1972, Popeyes® has more than 40 years of history and culinary tradition. Popeyes® owes its beginnings to entrepreneur and culinary innovator, Al Copeland. With one small restaurant and a big idea, Copeland introduced the New Orleans–style fried chicken that has now made the brand famous throughout the world.
There are numerous outlets around the island. You can check them out here.
Why use the Popeyes app?
You can pre-order and skip the queue for dine-ins and takeaway.
The app now supports delivery for orders above $30.
Earn points and get exclusive online perks.

Example of Popeyes app exclusive promo
Facing problems with the Popeyes app?
The Popeyes app is rather buggy as seen from the review score on the Google Playstore. Listing down some of the issues I faced and how I resolved them.
Problem 1: Nothing is shown on screen after selecting 'Order Now'
I tried clearing the app cache and data but it did not resolve the problem. The screen only started showing the options "Dine In/Take Away/Delivery" again after I reinstalled the app.
Problem 2: Nothing loads on the payment page
This issue occurred once for me. My personal experience was that the credit card payment page does load, but took a rather long time of around 1 minute.
Additional Usage Tips
In the credit card payment screen within the app, I managed to checkout without filling in the address detail fields.