Paula's Choice (Singapore) Referral Promo

Sign up with Paula's Choice via the referral link and receive a S$10 coupon!
Do wait for a few seconds for the coupon to pop-up on screen.
Table of Contents
What is Paula's Choice?
Paula's Choice has over 20 years of experience in delivering great products to satisfied customers all over the world.

At Paula's Choice Singapore, our mission is to develop the best skincare & makeup community for all Paula's Choice fans, Singaporean customers and for all those in need
Corporate Responsibility
Environment
Paula's Choice has partnered with EcoCart to provide customers the option to make their orders carbon neutral. EcoCart first estimates the carbon footprint of shipping and manufacturing for an order, customers then have the option to donate to offset the carbon footprint.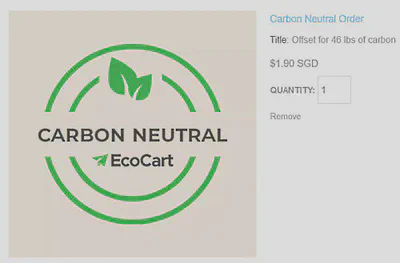 Products to try
Clear Acne Ultra-Light Daily Hydrating Fluid SPF 30+: Sunscreen that does not leave any white cast. But stings the eyes if you exercise and sweat.
Clinical Niacinamide 20% Treatment: I can see a distinctive improvement to my skin after using this.
Resist BHA 9 (Salicylic Acid):

9% BHA. It stings the skin a bit. Use for spot treatments.
Potent but expensive. I used a few drops a day and finished a tube in ~50 days.

Weightless Body Treatment 2% BHA (Salicylic Acid): For body acne
Product weights
Many of Paula's Choice products are packaged in opaque bottles. This section lists weight measurements I took using a kitchen scale, and can help estimate how much of the product is remaining:
Useful Paula's Choice Blog Articles
Key points:
When to apply: All of our facial BHA exfoliants should be applied after cleansing and toning. Follow with your other skincare products, applying them in order from the lightest texture to the heaviest texture. If all of your other products have a similar texture, apply based on personal preference.
Birthday Benefits
Payment Tip
You can use Buy Now Pay Later (BNPL) services to purchase in 0% interest installments.
Check out the referral sign up offers for: