Kühlbarra Refer A Kühl Friend Promotion
Locally farmed fish that's drawing in the world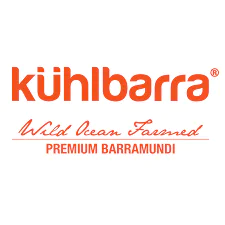 Get $10 and FREE DELIVERY if you spend S$50 when you sign up at Kühlbarra with the referral link. Receive a bonus 100 points too.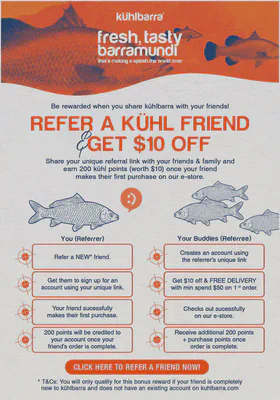 About Kühlbarra
"We've worked really hard to rear a barramundi like no other in Singapore and we hope you can enjoy this healthy and delicious fish with your family, friends and loved ones."
Product types
Kühlbarra specialises in farmed barramundi. Apart from that, you can purchase salmon and The Soup Spoon products as well.
Blogs
Under the blog section, there is an amazing wide variety of recipes shared for you to prepare barramundi.
Others
To learn more about their farmed barramundi, such as the farming conditions, feed, food safety, health benefits and taste profile etc… I recommend you visit their FAQ page.