Kris+ Referral Code: C193849 (Refer and Earn Promo)
See the plus in everything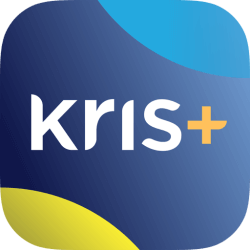 Hey, have I told you about Kris+? You are able to pay with and earn KrisPay miles, as well as redeem exclusive privileges at many partners island-wide!
Receive 750 KrisPay miles (worth SGD5.00) when you sign up with my Kris+ referral code: C193849.
What is Kris+?
Kris+, previously known as KrisPay, is Singapore Airlines' lifestyle app.
Whether it's shopping, dining, or buying everyday items, Kris+ makes it easy to +more rewards and privileges.

In addition, you can +more miles with your purchases and transfer it to your KrisFlyer account.
What are KrisPay miles, and what is the difference between KrisFlyer miles and KrisPay miles?
With the Kris+ app, KrisFlyer members can transfer their KrisFlyer miles to KrisPay miles through the in-app's Transfer function, and then redeem their KrisPay miles for their everyday purchases at partner outlets.
It is also possible to transfer KrisPay miles that you earned back to your KrisFlyer account. But it has to be done within 7 days of earning the KrisPay miles.
Is there a validity period for KrisPay miles?
KrisPay miles are valid for 6 calendar months after the month of transfer.
What is a Kris+ Privilege?
Kris+ privileges are deals offered by Kris+ partners. To enjoy a Kris+ privilege, scan the Kris+ partner's QR code and pay for the purchase either by redemption of KrisPay miles or payment using cash, debit/credit card.