Kris+ Referral Code: C193849 (Refer and Earn Promo)
See the plus in everything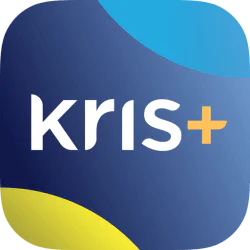 Hey, have I told you about Kris+? You are able to pay with and earn KrisPay miles, as well as redeem exclusive privileges at many partners island-wide!
Receive 750 KrisPay miles (worth SGD5.00) when you sign up with my Kris+ referral code: C193849.
Table of Contents
What is Kris+?
Whether it's shopping, dining, or buying everyday items, Kris+ makes it easy to +more rewards and privileges. In addition, you can +more miles with your purchases and transfer it to your KrisFlyer account.
Kris+, previously known as KrisPay, is Singapore Airlines' lifestyle app.
Features
Kris+ Privilege?
Kris+ privileges are deals offered by Kris+ partners. To enjoy a Kris+ privilege, scan the Kris+ partner's QR code and pay for the purchase either by redemption of KrisPay miles or payment using cash, debit/credit card.
KrisShop via Kris+ app
KrisShop is an omni-channel retailer with both inflight and online presence operated by Singapore Airlines. It is available on both KrisShop.com and Kris+ App.
Promotions may differ on KrisShop.com and Kris+. Refer to respective platform for more details.
Makan+
With Makan+, earn 100 KrisPay miles when you make a reservation & dine-in at over 1,000 restaurants in Singapore. Terms and Conditions apply.
This service is provided in partnership with Chope.
KrisPay Miles
What are KrisPay miles, and what is the difference between KrisFlyer miles and KrisPay miles?
With the Kris+ app, KrisFlyer members can transfer their KrisFlyer miles to KrisPay miles through the in-app's Transfer function, and then redeem their KrisPay miles for their everyday purchases at partner outlets.
It is also possible to transfer KrisPay miles that you earned back to your KrisFlyer account. But it has to be done within 7 days of earning the KrisPay miles.
Is there a validity period for KrisPay miles?
KrisPay miles are valid for 6 calendar months after the month of transfer.
Usage Notes and Tips
Kris+ Black Friday 2022 offer of 40% milesback works with KrisShop purchases
There was a 40% milesback promotion during the Black Friday period in 2022.
I tried and it works for purchases on KrisShop via the Kris+ app, and paid using KrisPay miles.

Merchants I use my KrisPay miles on
Famous Amos

10% discount for Gift Tins & Boxes
It is free to join the Famous Amos Cookie Club. You can enjoy birthday benefits, earn points with each purchase and redeem more free cookies.

Kind Kones (see Kind Kones referral post) - All-Natural, Plant-based Frozen Desserts

Added in September 2023
Deals and privileges:

$60 for $50 cash voucher
10% off total bill
complimentary scoop for birthday

Paris Baguette
Transfer points and miles to KrisPay
You can transfer your points and miles from the following partners into KrisPay:
Singapore Airlines
DBS credit cards
Using Citibank as an example, transferring your miles and points into KrisPay has the following benefits:
Instant Points Transfer: No waiting time to transfer your Points or Miles
No admin fee: Transfer as many times as you'd like, with no charges at all
Low minimum amount: Transfer from as low as 10,000 Points or 4,000 Miles
Transfer instantly to KrisFlyer: Transfer KrisPay Miles to KrisFlyer to redeem for flights
Learn more about transferring your Citi Thank You points to KrisPay.
Birthday Benefits