Hugosave Referral Promo
More Than Just A Bank Account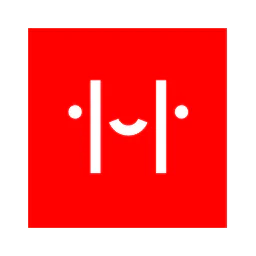 Join me on Hugosave, the digital account that helps you to spend, save and invest, starting with gold. You also stand a good chance to get up to S$80 Goldback®
Table of Contents
What is Hugo?
Not just banking, Hugo is your savings partner too.
Founded in 2019 and headquartered in Singapore, Hugosave is a digital companion empowering users to spend, save, and invest confidently, effortlessly and sustainably through an inclusive and easy-to-understand Wealthcare® journey.
Since the launch of its app in July 2021, Hugosave has helped over 40,000 users (as of July 2022) develop healthy financial habits by spending smarter, saving more, and investing diligently.
Investors
Completion of US$4 million pre-Series A funding round [Jul 2022]

brings the total amount of funds raised to US$10.5 million.
majority of funding was provided by current shareholders, including 1982 Ventures and Woodside Holdings Investment Management, and several existing corporate venture investors.
Key metrics
40,000 accounts opened [Jun 2022]
Licensed by Monetary Authority of Singapore
Atlas Consolidated Pte. Ltd (UEN 201942617W) is the owner of the Hugosave brand, and is regulated as a Major Payment Institution (MPI) by the Monetary Authority of Singapore (MAS) under the Payment Services Act (No. 2 of 2019).
Hugo was granted the MPI license on 1 April 2022.

"The process of getting the MPI licence is incredibly stringent, and rightly so. Obtaining the licence is a testimonial that we abide by the high standards set out by the authorities. Customers using payment platforms will want to know that their money is safe at all times; we have proper processes and controls in place, so you can be rest assured."
Notable Developments
Hugosave has become a Visa Principal Member Issuing Licensee under its parent company Atlas Consolidated [Dec 2022]

now able to issue Visa cards directly as well as sponsor associate licenses under Visa.
will be issuing new Hugosave Visa Platinum Debit Cards to all existing Hugosave Plus+ Account members.
Account tiers
Both account tiers are FREE. The Hugo Lite is meant for a trial experience that is easy to start and includes many of Hugo Plus' features.
Hugo Lite
Easy to open, no documents needed
Start investing in gold from as little as $0.01
Earn $10 Goldback® when you refer a friend
Lifetime Limit of $750
Hugo Plus+
Complete your KYC with your NRIC/FIN and a selfie
Order your Hugo Platinum Visa Debit Card
Get $20 Goldback® as a sign on bonus if you spend $100 on your Hugo card within 60 days
Increased daily limit of $5,000, $30,000 annual payment flow limits
Fees
Nominal transactions and storage fees of 0.5% will be active from 9 October and 1 November 2023 respectively.
To illustrate:
S$0.01 fee for every S$2 worth of precious metals per transaction, and
S$0.01 fee for every S$2 worth of precious metals stored per year, charged monthly.
Product portfolio
Hugo Platinum Visa Debit Card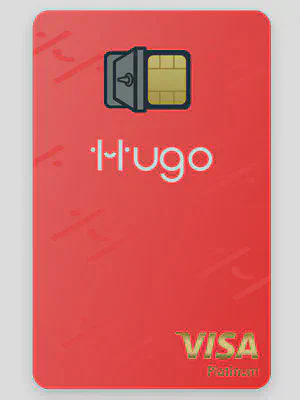 The Hugo card is FREE. Neither are there any fees associated with owning/using the Card. When you use your card overseas, the foreign exchange rates are based on Visa's FX rates and Hugo does not add any additional fees.
Check out how to order your Hugo card in 2 taps:
Security features
The physical Hugo Platinum Visa Debit Card is numberless, designed to reduce fraud risk and ensure safety of your transactions. For online transaction, you can find your card details and PIN from within the app.
Roundups feature
Every time you spend on your Hugo debit card, Hugo rounds up your purchase to the nearest dollar and puts the excess into savings.
"Each week the accumulated Roundups are invested into your Gold Vault automatically"
Gold Vault
With Gold vault, users can monitor live gold prices and buy or sell gold for any amount.
"You get physical gold allocated to you against your investment which is stored in an accredited LBMA (London Bullion Market Association) vault. Insured by Lloyds of London, your gold is safe and secure."
Money Pots
A tool to set financial goals, automate your savings towards them, and track your progress. Find out more about Money Pots here.
Experience sharing
I have actually sign up for Hugo for more than a year, but only decided to share the referral promotion after they received the regulatory license from the Monetary Authority of Singapore in April 2022.
Funding the Hugo Platinum Visa Debit Card
Each user has a unique DBS bank account created to act as the custodian for the debit card funds. I used FAST transfer to deposit into the account and it was reflected instantaneously in the Hugo app.