Hot Tomato Referral Code: sP4i
To consistently deliver on quality and to deliver great value

Receive bonus HT$1 on top of the welcome promotion when you sign up with Hot Tomato with the referral link or referral code: sP4i.
Table of Contents
About Hot Tomato
Hot Tomato is a casual contemporary Western restaurant serving your favourite steak and pasta.
Membership Perks
FREE lifetime membership
Cash rebates (5% for silver, 10% for gold)
FREE tomato soup and ice lemon tea for sign up of new members
birthday benefits
Experience sharing
Welcome Gift
When I signed up in January 2023, the welcome gift was a 'Welcome Set' eVoucher worth $7.50. The eVoucher was valid for 2 months.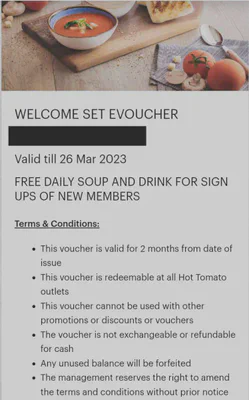 I redeemed my 'Welcome Set' eVoucher immediately upon signing up. It consisted of a tomato soup, a couple of slices of bread and an iced lemon tea.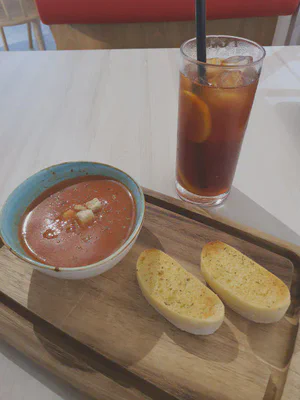 How to redeem the 'Welcome Set' eVoucher?
I was at the Northpoint branch and scanned a QR code to order.
Steps:
Under 'Hearty Soups' category, select 'Welcome Set'
Then under checkout, you will be able to apply the eVoucher.
I placed an order for purely the 'Welcome Set', and ordered my food items in a separate checkout.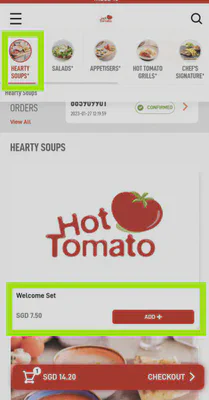 Redeeming cash rebates
As you spend or refer others, you can earn cash rebates. It can be used to offset the bill on your visits.
If you opt to utilise your cash rebate balance, all of it will be used to offset your bill; you cannot use your cash rebates partially.
Birthday Benefits