Google Pay (SG) Referral Promo (applicable to iOS users too!)
Do more with your money. Transfer money to friends, pay in a snap, and earn rewards - all in one place.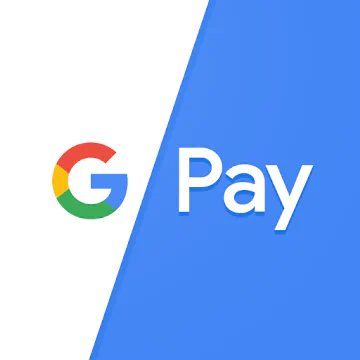 Join me on Google Pay and you'll earn $3 when you opt in to Google Pay offers and rewards and make your first payment (min. $10)! Terms apply.
Use the referral link OR download the app and use the referral code: af1gy5s to get started.
Please click on the referral link using mobile phone and not a computer browser.
Please do not connect to any overseas VPN when trying to sign up. The registration will fail as this is meant for users in Singapore.
Apple iOS device users can use Google Pay too, and are also eligible for the referral promotion.
The $10 payment requirement for the referral promotion can be met by sending funds to your friends and family. They do not have to be existing Google Pay users. As long as they have a PayNow account, they can receive the funds.
Table of Contents
Features
Pay all of your friends on PayNow back in a flash
Google Pay works with PayNow and your existing bank account (currently only OCBC), so it's even simpler to send money to anyone in your contacts. There's no need to worry about reloading wallets
Tap to pay on the MRT, buses, in stores, and more
Once you've added a payment method in the app, just use your phone to pay and go. Google Pay can be used wherever contactless payments are accepted
Order food from your favorite restaurants
Discover restaurants, order a meal, and pay the bill all within the app
[5 June 2021]: I ordered a takeaway from Burger King via the Google Pay app and was pleased to find out that the prices were the same as ordering in store.
Get tickets before it's showtime
Find upcoming movies, then easily book tickets all in one place
Get rewarded as you pay
Earn scratch cards with chances to obtain cashback when you use Google Pay on eligible transactions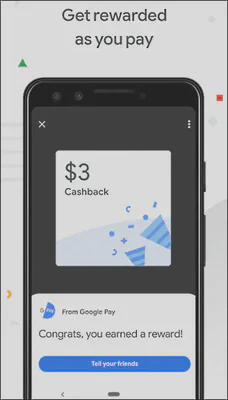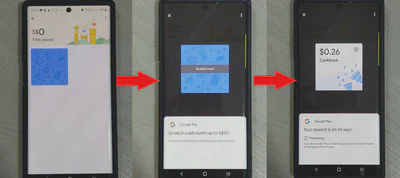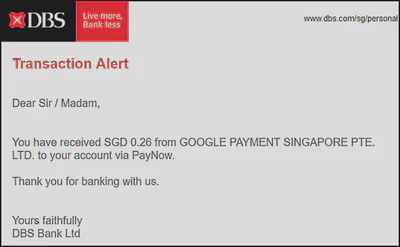 Integration with FavePay
You can use Google Pay to scan QR codes for FavePay.
Learn more about Fave and join with a
referral
.
Security
This is the statement about security that can be found on the Google Play Store
Rest assured your info is more secure

Google Pay protects your money with a world-class security system that helps detect fraud and prevent hacking
Your card details aren't shared when you tap to pay in stores and on the MRT
If you ever need it, our help center, phone, and chat support are available all day, every day
Watch a video created by OCBC introducing some of the features of Google Pay (SG)
What to do if you launched Google Pay app while connected to a overseas VPN?
You will see an error message along the lines of "This version of the app isn't available in XYZ". To get rid of it, just restarting the app is insufficient. You need to:
Disconnect your VPN
Click on the "Learn more" link on the error screen, which pops up a browser page
Close the browser and restart Google Pay