FWD Insurance Friend Referral Program
simple. reliable. direct. insurance the way it should be..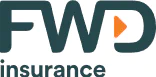 Get a 2% referral discount on top of the best online offers on FWD when you use the referral link. Terms and conditions apply.
Note:
applicable to all FWD insurance products purchased under the individual category, except for the purchase of Endowment and HDB Fire insurance products.
not valid for policy renewal, policy endorsement, policy extension, policy shortening, policy reinstatement, and policy cancellation.
How it works? The referral discount automatically stacks with the best deal FWD is offering.
For example, if there is a FWD promotion for a 25% discount on cancer protection plans with promo code 'CAN25', you should NOT enter the promo code (i.e 'CAN25'); you should use the referral link instead for a better deal.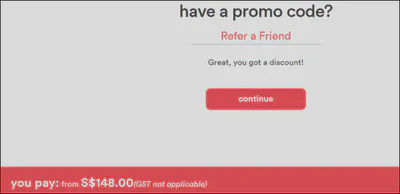 After clicking on the 'Continue' button, the discounted premium ($108.78) for using the referral link is displayed.

This premium is computed as follows: $148 x 0.75 (25% discount promo using 'CAN25') x 0.98 (2% referral discount) = $108.78
If you had entered the promotion code 'CAN25' instead, you would be quoted a higher premium of $111.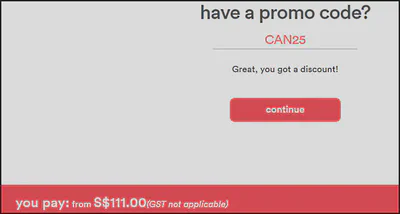 Table of Contents
About FWD Insurance
Established in Asia in 2013, FWD is the insurance business of investment group, Pacific Century Group.
In Singapore, FWD offers a direct-to-consumer (DTC) platform that allows customers to buy their preferred life and general insurance products directly from the FWD website; as well as a network of preferred Financial Advisory (FA) firms for customers who want to speak with an advisor before committing to an insurance plan.
FWD started its Singapore operations back in 2016 and recently turned 6 in September 2022. Here are the key moments in their Singapore journey thus far:
Experience Sharing
My FWD Home Insurance purchase
I purchased a 'Home' insurance from FWD. The process was completely online, simple and fast. I completed everything within 5 minutes.
You can purchase the policy whether you are living on the property or renting it out.
FWD provides coverage for condo, landed and HDB properties.
You can also customize the amount of coverage you want and for small additional charges, you can opt for:
personal accident (for the household)
pet dog/cat coverage
What's more, if you hire a maid or install security devices at home, you will enjoy an additional discount!
Birthday Benefits