Fave Referral Code: FAVEKELVIN2200 (Referral Program)
Singapore's Leading Lifestyle App featuring our services - Fave Deals, FavePay, eCards, Table Ordering & Takeaway!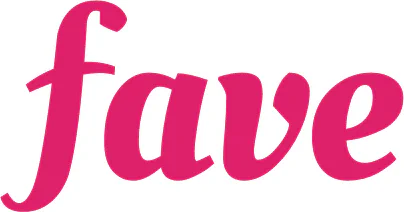 Sign up with Fave and receive a $1 discount off your first purchase (min purchase of S$20) on Fave / FavePay when you use the referral code: FAVEKELVIN2200.
After you installed the app and signed up, you have to manually apply the referral code: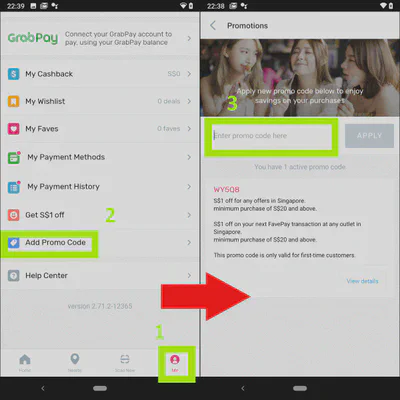 Step 1: Select 'Me'.
Step 2: Select 'Add Promo Code'.
Step 3: Enter the referral code: FAVEKELVIN2200
Table of Contents
What is Fave?
Fave brings you discounted offers on awesome things to eat, do, see, and experience in your city – all from a single, convenient mobile app!
Browse through thousands of FaveDeals and save up to 80% at your favourite restaurants, cafés, spas, salons, gyms, retail stores, and more.
Or pay your bills quickly and easily with FavePay and get rewarded with up to 30% cashback.
Why use FavePay?
With so many cashless payment options out there, everyone (DBS Paylah, Singtel Dash, GrabPay …) is just trying to get us to use their e-wallet services.
I for one, am not keen on signing up for so many different e-wallets. What I like about FavePay is that it has a partnership with Grab and we can actually use the balance in GrabPay for payment.
Cool Fave features
Fave eCards
Fave eCards allow you to purchase cashback credits from merchants at a discount. E.g. PAy $27 to get $30 of credits at subway.
Explore Singapore eCards here.
eCards of interest to me include:
Bakery Cuisine: $2 for $4 [Oct 2022]
Fong Sheng Hao: $42 for $50 [Oct 2022]
Ji De Chi Dessert: $2 for $5 [Oct 2022]
TheJellyHearts: $2 for $5 [Oct 2022]
Tong Fong Fatt Hainanese Boneless Chicken Rice: $25 for $30
Yenly Yours Dessert: $2 for $5 [Oct 2022]
FavePay Later
FavePay Later was a buy-now-pay-later (BNPL) service that allowed users to split bills into 3 payments with no repayment service fees.
It was no longer available effective 30th September 2022.
UOB TMRW account integration
Connect to your UOB TMRW account and redeem your UNI$ on Fave. Explore UOB credit card offers to earn UNI$.