eRemit Singapore Referral Promo
Transfer Money Cheaper and Faster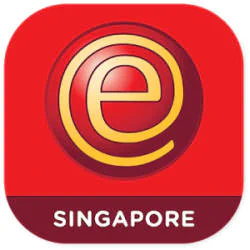 Sign up with eRemit Singapore with the referral code: chang2717 or referral link and enjoy zero service fee on your first transaction.
Terms and Conditions apply.
Table of Contents
About eRemit Singapore
eRemit Singapore is a secure global money transfer service offered by Kliq Pte Ltd, a licensed remittance service provider in Singapore and a subsidiary of Merchantrade Sdn Bhd.
Reasons to use eRemit
Ease of signing up
When eRemit used to be M1remit, you had to physically visit a M1 Shop to verify your identity in order to open an account.
Things have improved and now with eRemit, you can sign up and obtain quick approval via the app in a couple of simple steps:
Sign up via scanning your work permit,
take a selfie image and verify with your billing address.
Alternatively, you can also use MyInfo to verify your account.
Send money with ease via PayNow
Simply select PayNow on the payment page, download QR code or copy the UEN (Unique Entity Number) and pay via PayNow.
PSA: Beware of illegal activities
Keep your account safe. Never facilitate fraud and money laundering by being a money mule.
Stay away from deals offering to purchase your account.
Never let someone else access or watch you access your account.
Don't make payments on behalf of another person.
Never share login details of your account with someone else.