Ella App Referral Code: UGGYM (Referral Promotion)
Artisanal Coffee Made Accessible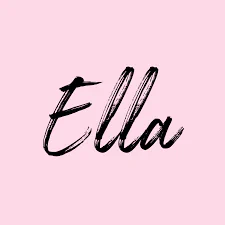 Sign up with Ella App with the referral code: UGGYM, and we each get 288 Ella Points which can be accumulated to redeem free coffee vouchers. Terms and conditions apply.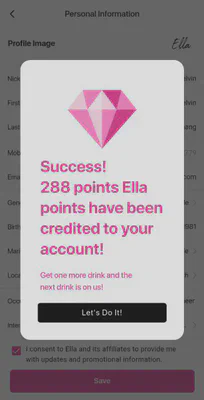 BONUS (till 15 August 2023)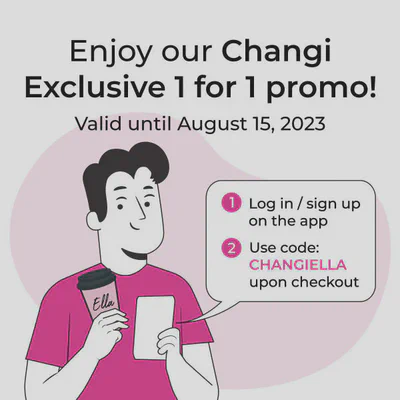 Use the promo code: CHANGIELLA at Changi Airport outlets to enjoy 1-for-1 drinks.
Notes:
new sign ups receive a 50% OFF welcome coupon
if you sign up without a referral code, you will start off with zero Ella Points
every $1.00 spent earns you 10 Ella Points
200 points is enough to redeem a Basic Drink while 300 points get you 1 free Premium Drink
Tips:
you can apply the referral code even after signing up, but that might change in future. It is recommended to input the referral code at the point of signing up.
completing your personal information profile (birthday, occupation, hobbies …) gets you another 288 Ella Points
if you sign up with a referral code and complete your profile, you would receive a total of 576 Ella Points. Then if you use your 50% OFF welcome coupon to purchase a drink at $2.50, you will receive another 25 Ella Points, bringing your total to 601 points. This is enough to redeem 2 Premium drinks; meaning you only have to spend $2.50 to enjoy your first three drinks!
follow Ella app on social media to stay updated on latest promotions and deals.
Warning:
always double check that any coupon you wish to utilise is selected before clicking on the final make payment button. In the July 2023 version of the Ella App, I noticed that coupons became deselected after I entered my payment details.
Table of Contents
About Ella App
Singapore's first fully unmanned robot barista; Ella serves cafe-quality coffee, tea, chocolate drinks and more. You can also order 24 hours a day via the Ella App
How it works
Below is my first experience of using Ella. It was rather amusing to see the robot shaking the cup to get rid of excess ice.
Selling points
Order ahead: Customise and pay for your drink ahead of time while you're on the bus, train or in a vehicle. Then scan your order QR to pickup upon arrival
Subscription discount: purchase a bundle of 5/10/20 drinks to enjoy discounts.
Ella Wallet discount: top up and pay with your Ella Wallet balance to enjoy 10% discount.
Outlets in Singapore
As of July 2023, Ella kiosks open to public can be found at:
Bytes Station @ Raffles Place
Changi Airport

Terminal 3 Gates A (after immigration near gates A16-20)
Terminal 3 Gates B (after immigration near SkyTrain station)

Mount Elizabeth Hospital (Hospital ward main lobby L2)
Standard Chartered @ Changi Business Park (L1 lobby)
My maiden visit was at Terminal 3 Gates B which offers the Changi exclusive "Pandan Tea Latte".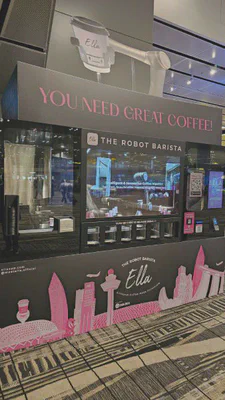 My Reviews
The kiosks are rather big and hard to miss if you are in the vicinity. There is a novel see-through display panel which allows you to see Ella at work.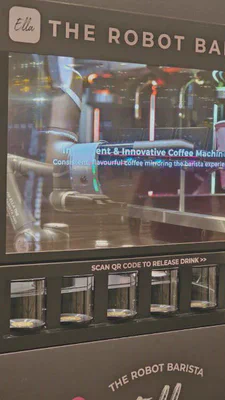 Attractive quality cups are used by Ella. Napkins and cup covers are available at the kiosks.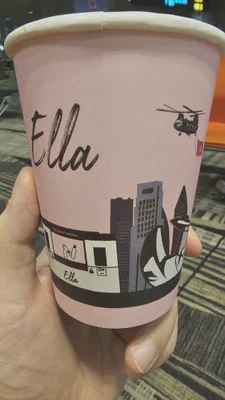 Classic Hot Chocolate
I find it too milky and prefer if the chocolate was richer in taste.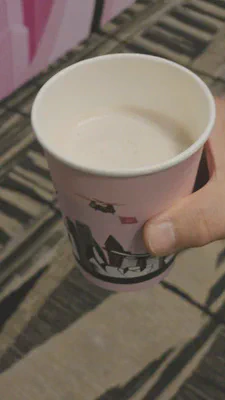 Pandan Tea Latte
Interesting drink that tastes pretty decent. Pandan taste is mild, and the drink is not too sweet.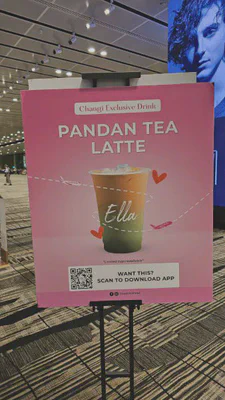 Peppermint Chocolate
Remember to stir the drink first otherwise you will be wondering where is the peppermint.