Dr. Wolff Asia Official Store Referral Promo
Effective skin and hair solutions from Germany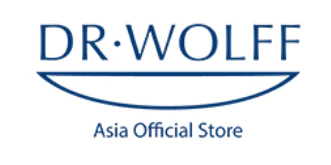 Sign up with the referral link and get a 15% discount off your purchase at the Dr. Wolff Asia Official Store.
Table of Contents
Who is Dr. Wolff?
Established since 1905 as a small factory for the production of pharmaceuticals, Dr. Wolff is now one of the largest medium-sized family businesses (fourth generation with around 800 employees) in the German pharmaceutical and cosmetics market.
There are actually two different companies:
Dr. Kurt Wolff (cosmetics division)

develops hair care and styling products, hair dyes, skin care and decorative cosmetics as well as dental care.
brands include Alcina, Alpecin, Bioniq, Karex and Plantur

Dr. August Wolff (medical division)

produces dermatological and gynaecological pharmaceuticals as well as medical and cosmetic products for the Vagisan and Linola brands.
All products are manufactured in Germany to the European Union and ISO standards.
The Alpecin and Plantur 39 brands are pretty well known in Singapore due to TV marketing campaigns.
Shipping
Free shipping | No minimum purchase
Dr. Wolff Asia Official Store offers free shipping with no minimum purchase required.
How long does shipping take?
According to the FAQ, all orders are shipped within two working days. Customers usually receive their orders within three to five working days if they are residing in Singapore, and up to fourteen working days if residing outside of Singapore.
Which countries are supported?
The Dr. Wolff Asia Official Store currently delivers to customers residing in Singapore, Malaysia, Indonesia and the Philippines.
Personal experience
Alpecin price comparison against Watsons
Using the Alpecin Tuning shampoo as an example, the price on Dr. Wolff Asia Official Store ($13) is cheaper compared to Watsons ($15.90) and includes FREE delivery too.
Bioniq® Repair-Toothpaste
With Bioniq® products, tooth enamel can be "brushed back".
I came across the Bioniq® Repair-Toothpaste PLUS (75ml) on the internet and am very keen to try it out.
Marketing material extract:
Our teeth mainly consist of the mineral hydroxyapatite, which is one of the hardest substances in the human body.

This substance makes the dental enamel hard and resistant, protecting the teeth from acids and bacteria.

Hydroxyapatite is therefore essential for strong, healthy teeth.

However, this mineral wears away over time and cannot be restored by the human body.

To maintain healthy teeth, biomimetic hydroxyapatite – better known as biomimetic enamel – adheres the teeth with the daily use of Bioniq® Repair products.
The toothpaste boasts the following benefits:
All-around protection for teeth, enamel and healthy gums
Contains 20% Hydroxyapatite
Reduces gum bleeding
Reduces sensitivity of teeth
Combats harmful bacteria which can cause gum irritations
Protects gums from drying out
More information about Hydroxyapatite in dental applications on Wikipedia.