Don Play Play Refer A Friend Promo
Top quality Halal-certified ingredients, fresh produce, premium Japanese rice. Prepared and packed with love in a Halal-certified kitchen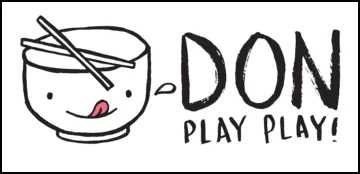 After clicking on the
referral link
and the page loads, you need to wait approximately 10 seconds for the
$5 coupon
to appear.
About Don Play Play
Don Play Play was founded on a shared love for good food. Our team believes in using only the best Halal-certified ingredients in the crafting of every rice bowl which is individually prepared and packed with love.

We want to bring you the best Halal Japanese food delivery in Singapore at pocket-friendly prices, and we hope that we have delivered, as promised.
It seems like Don Play Play is focused on catering or mini buffet sets. However, they have a low minimum order price of $64, which could be easily fulfilled by a family that wants to dine at home.
They are open daily but orders have to be one day in advance. Also, the delivery charge of $10 is waived for orders above $128.
They are also Muslim friendly since the ingredients and kitchen is Halal.
If you look at their menu page, the photos are very well taken and the food looks appetizing and at reasonable prices too. I took a screenshot of two food items I would like to try.