Crypto.com App Referral Promotion: US$25 of CRO
The World's Fastest Growing Crypto App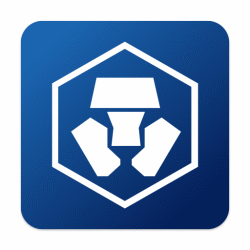 Receive up to $25 USD in total of CRO tokens!
BG25 Referral Program:
Table of Contents
About the BG25 Referral Program
How to sign-up with a referral?
Option A: Register via Referral Link Web Portal
Click on the referral link and submit your email.
Download Crypto.com App on App Store or Google Play
Sign up with the submitted email
Option B: Add Referral Code via App Sign-Up Screen
Download Crypto.com App on App Store or Google Play
Tap on "Invited? Add Referral Code" above "Sign Up" button
Add the referral code:

sgreferralpromo
Receiving the CRO referral benefits.
After you sign up and pass the KYC verification, you will receive the sign-up bonus ($25 USD of CRO locked in your CRO Wallet).
The bonus is unlocked by purchasing and staking SGD$500 worth of CRO for a metal Crypto.com Visa Card. Put simply, you need to invest SGD$500 worth of CRO to receive the referral benefit.
What is CRO?
Crypto.org Coin (CRO) is the native token of the Crypto.org Chain. The Crypto.org Chain was created to build a network of crypto-currency projects, and develop merchants' ability to accept crypto as a form of payment.
What is a Crypto.com Visa Card?
The Crypto.com Visa Card is a prepaid card. Broadly speaking, prepaid cards are the same as debit cards. The difference is that debit cards are linked to your bank account, but prepaid cards need to be topped up. For Crypto.com Visa Card, you can top up using bank account transfers, other credit/debit cards, or crypto-currency.
All card rewards are paid in CRO and deposited into your Crypto Wallet in the Crypto.com App.
Staking CRO to get a Crypto.com Visa Card
To put simply, you need to "stake" (i.e buy and hold) a certain amount of CRO for at least 180 days to get a Crypto.com Visa Card and receive the referral benefits.
Learn more about staking CRO here.
View the different available cards here.
After 180 days, you're allowed to sell your CRO stake, while still keeping your Crypto.com Visa Card (you lose some card-specific perks if you do, however).
Ways to earn on Crypto.com
Other than buying cryptocurrencies and waiting for them to appreciate, they are other ways to earn from your cryptocurrency portfolio.
Supercharger
The Supercharger is a simple, flexible, and secure liquidity mining platform that allows users to deposit tokens (with the option to withdraw at any time) in order to mine the most popular DeFi tokens.
For example, recent Supercharger events allowed me to deposit CRO into a pool to mine for trending tokens like Efinity (EFI) and Axie Infinity (AXS).
Crypto Earn
Crypto Earn is sort of like your savings account, but instead of fiat currency, you deposit cryptocurrency. It's simple, stake your crypto and earn interest.
Sharing my Crypto.com experience
Signing up
Signing up was a relatively easy process. The KYC process involved having to scan my NRIC and the app would guide you to take a selfie.
Tip: I had problem getting the app to recognise my NRIC placed on a white table and it only worked when I placed the NRIC on a dark background.
I signed up around midnight on a weekend and the app said verification would take 1-2 days but it actually completed within minutes.
Verification of address
After the sign up was completed, I logged into the app and had to verify my address. For this, you have to upload a utility bill, bank statement or government correspondence.
As mentioned, I did this around midnight on a weekend and the result of this process was not available immediately.
Linking with Xfers account
Next, I tried to link up my Xfers account with Crypto.com using my mobile number. I received an email about a week later that the linkage was approved.
0% Credit/Debit Card Fees for the First 30 Days!
New users can trade with credit/debit cards with no fees for 30 days. This is very convenient but beware that some banks charge an advance fee for paying to crypto related businesses.
To avoid such a scenario, what I did was to purchase using my Wise account debit card.
About Crypto.com
As of 21 June 2021, the Crypto.com Exchange is ranked #20 on CoinMarketCap.com
Is it regulated in Singapore?
The Crypto.com App is provided by an exempted payment services provider currently operating under the Payment Services (Exemption for Specified Period) Regulations 2019.
Reasons to use Crypto.com
Do visit our detailed write-up to for 13 reasons why you should choose Crypto.com App to invest in cryptocurrencies.
Features and benefits
Join 10m+ users buying and selling 150+ cryptocurrencies at true cost

supports 20+ fiat currencies using bank transfers or your credit/debit card.

Spend with the Crypto.com Visa Card and get up to 8% back
Grow your portfolio by earning up to 14% interest on your crypto assets
Liquidity
Deep order book liquidity in all market conditions
Speed
2.7m TPS matching engine, 50 micro second core latency
Security
ISO/IEC 27001:2013
ISO/IEC 27701:2019
PCI:DSS v3.2.1, Level 1 compliance
Cryptocurrency Security Standard (CCSS)
Defi support
DeFi Wallet: Your Keys, Your Crypto.
DeFi Earn: No lock-up period and stable returns.
DeFi Swap: Swap DeFi coins and earn Triple Yield.
Visit
SgCryptoInvestor.com
for more crypto-related insights and promotions from a Singapore perspective. Below are some Crypto.com App related content you might find useful: