Changi Rewards Referral Promo
More Than An Airport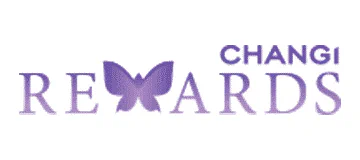 Sign up with referral code for 100 Changi Rewards points.
Use this referral link to sign up, or you may also use the referral code: eP7nrA while signing up via the mobile app.
Disclaimer: I will also receive 100 Changi Rewards points when you successfully sign up and spend $10.
Table of Contents
About Changi Rewards
Changi Rewards is free and packed with exclusive benefits and privileges. It is Changi Airport's only loyalty programme that rewards when you shop and dine at Changi airport
Depending on your membership tier (based on how much you spend at Changi Airport in a year), you may be about to enjoy benefits such as:
Sure-Win games
Shopping rebates
GST absorption at public areas in the airport
Invites to exclusive events
Points to Krisflyer miles conversion
1-for-1 dining
Free parking
Free lounge access
Find out more about the benefits here.
Merchants with referral benefits
Some merchants with referral benefits located in Changi Jewel include:
Features and Services
Changi Eats
Order food for delivery and self pick-up. You can earn Changi Rewards points with orders. Redemption of points to offset the bill is not available.
Changi Pay
Changi Pay is a better way to pay at Changi Airport, Jewel and iShopChangi.com. Reasons to use Changi Pay include:
users can earn Changi Rewards Points automatically, without the need to separately scan your e-card or physical card
enjoy exclusive shopping and dining deals by collecting and using vouchers
track your spending
iShopChangi
Shop online and use your Changi Rewards points to offset the bill.
Ways to maximize your membership
Tip 1: Earn Changi Rewards points and Capitaland STAR$® points at the same time
Earn as you spend at Jewel Changi Airport, the only mall with Double Rewards!
Jewel Changi Airport is a mixed-use development at Changi Airport in Singapore that opened on 17 April 2019. It includes gardens and attractions, a hotel, aviation facilities and 300 retail and dining facilities. It is nestled amongst the various terminals at Changi Airport.
Exclusive to Jewel Changi Airport, you can now enjoy the best of both worlds with Changi Rewards and CapitaStar programmes. Members of both programmes can earn both Changi Rewards points and STAR$® in a single transaction when you shop and dine at Jewel.
You will need to link your Changi Rewards account with your CapitaStar account to take advantage of this benefit.
If you have not signed up for CapitaStar, do visit this referral post.

Tip 2: Get the best ticket prices when visiting Canopy Park
Canopy Park, located on Jewel's top floor, is a 14,000 sqm recreational wonderland. There are three tiers of pricing for the attraction tickets:
Standard rate,
Singapore Residents rate, and
CapitaStar Members / Changi Rewards Members rate
The best discounts are given to CapitaStar and Changi Rewards members, so you should definitely join one of these two memberships if you are a tourist.
Tip 3: Jewel Privileges for tourists
Valid till: 31 March 2023
Tourist Perks: Receive a $5 Retail Voucher when you flash your passport and enjoy special attractions ticket deals! Mastercard® Cardholders get to redeem for an additional $5 Retail Voucher* when you flash your card!
See details on how to redeem the vouchers at the Jewel Privileges page.
Birthday Benefits