CardUp Referral Program
Maximize Your Credit Card Benefits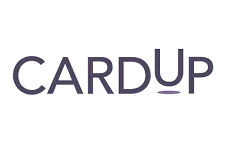 Enjoy
$30 for personal accounts, or $200 for business account
, off the CardUp fee on your first payment when you sign up with my referral code:
KELVINC23
. You can read more about the referral program
here
.
CardUp is now available in Malaysia as well. You can now use your existing credit card to earn air miles, points or cashback on large expenses such as rent, mortgage loan, car loan, renovation and more
See full terms and conditions here.
Table of Contents
What is CardUp?
CardUp is an online card payments platform for cash management which enables any payment made by bank transfer today to be shifted to a credit card, regardless of whether the recipients accept credit cards.
Consumers can maximise card benefits like extended credit terms and the earning of reward points on big payments like rent to a landlord, taxes, insurance premiums and tuition fees.
For businesses, shifting expenses like payroll, office rent, supplier invoices and more to their credit card via CardUp provides instant access to interest-free credit of up to 59 days, increasing their access to working capital, improving their cash flow and digitising processes at the same time.
CardUp accepts all major credit cards and partners with leading institutions like United Overseas Bank (UOB), Citibank, Bank of China and Mastercard, to name a few.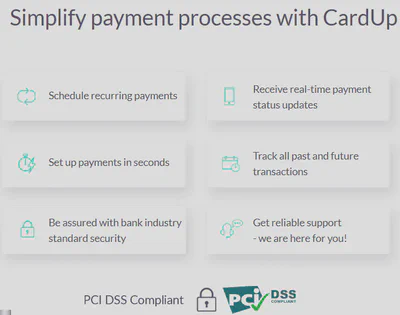 Acquisition by Funding Societies
Funding Societies, a Southeast Asian digital financing platform for small and medium enterprises (SMEs), announced in June 2022 that it was acquiring CardUp for an undisclosed sum. The acquisition is subject to regulatory approvals.
Is CardUp licensed in Singapore?
CardUp is licensed by the Monetary Authority of Singapore (MAS) as a Major Payment Institution under the Payment Services Act 2019 (PS Act) for domestic money transfer services, merchant acquirer services, and cross-border money transfer services.
Why use CardUp?
We can use it to maximize our credit card benefits. CardUp accepts all major credit cards.
I used CardUp to pay my income tax and get cashback on my credit card.

International payments support
Pay international life expenses and earn credit card rewards
In August 2022, CardUp announced support for international payments. For a start, there is support for 10+ payment types that users can pay to 40+ countries in 20+ currencies.
Users will be able to pay at the low FX rates and fees, while being able to earn credit card rewards!
Some of the payment types supported include:
Education fees
Insurance
Medical Services
Purchases of Goods and Services
Rent
School bus fees
Refer to CardUp's article on 'How to set up an international payment'.