Boulder Movement Referral Program
Climb to a better you.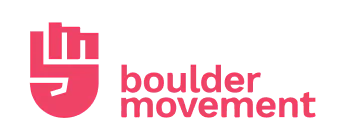 Sign up with Boulder Movement via the referral code: M243633A5, and we both receive $5 credit in our accounts.
Terms and conditions apply.
I signed up via email and on the second page, there was a prompt to enter the referral code. Not sure if you can enter referral code if you opt to sign up with Facebook login.
Table of Contents
About Boulder Movement
Climbing is a passion and a lifestyle to us. It is a medium for us to travel and see the world, and also make progress towards better versions of ourselves.
Boulder Movement is a climbing gym chain in Singapore focused on bouldering.
At Boulder Movement, walls are kept low at around 4m, and high quality safety mats are deployed to manage the risks of landing. All you need is a pair of climbing shoes and you're good to start!
Locations
Locations include:
Bugis+
Downtown Gallery (Downtown area)
Suntec City [permanently closed since May 2023]
Tai Seng

my favourite branch because of FREE PARKING available at 18 Tai Seng!! Good food can also be found in the vicinity. e.g. Tim Ho Wan, Hawker Chan

Tekka Place (Rocher area)
Most of the gyms are located in the central and downtown areas of Singapore. Would be great if there are outlets in the north as well.
Services
BM Community

Learning content to get started in bouldering
Have conversations about boulder problems and routesetting
Post your accomplishments or suggestions

Corporate events
Classes and personal coaching
Social media
Follow Boulder Movement on Facebook.