Bee Cheng Hiang Referral Promo
Singapore's leading Bakkwa brand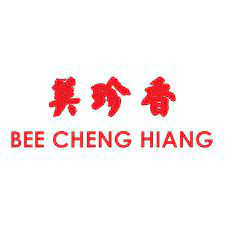 Get $5 off your first order when you sign up for a Bee Cheng Hiang (美珍香) account using the referral link. Terms and conditions apply.
Download the Bee Cheng Hiang app to enjoy the best deals at the best price!
Table of Contents
About Bee Cheng Hiang (美珍香)
Our vision is to be Asia's leading food company, providing quality products and services to the global market
Singapore's leading Bakkwa brand, Bee Cheng Hiang (美珍香), was founded in 1933, when an enterprising street hawker peddled the streets of Chinatown selling freshly barbecued meat.
It has since expanded internationally to 366 outlets in 11 territories:
Singapore
China
Hong Kong
Indonesia
Japan
Korea
Macau
Malaysia
Philippines
Taiwan
Vietnam
The Bakkwa recipe has been unchanged since 1933, retaining the traditional taste and uncompromising in quality. Their Bakkwa are still handcrafted over traditional bamboo sieves; and are made with 100% natural ingredients, with no added preservatives, meat tenderiser, artificial colouring, flavouring and MSG.
The company is also on the forefront of innovation, frequently coming up with exotic offerings like:
Bakkwa chiffon cake and swiss roll
Bakkwa ice-cream (vanilla ice cream studded with smoky bak kwa)
Bakkwa mooncake
Mala Bakkwa
Satay Coin Bakkwa
Tomato Krispee Frostee (tomato flavoured pork floss)
Food safety
The company is consistently recognised as one of Singapore's Food Safety Partners by the AVA. Bee Cheng Hiang's production process has been awarded ISO 9001 certification and they are HACCP certified.
What is HACCP?

HACCP is a management system in which food safety is addressed through the analysis and control of biological, chemical, and physical hazards from raw material production, procurement and handling, to manufacturing, distribution and consumption of the finished product.

It is designed to identify and control hazards that may occur in the food production process.
Bee Cheng Hiang app
The Bee Cheng Hiang app lets customers enjoy 24/7 access to all Bee Cheng Hiang products from anywhere.
Useful features include:
online shopping of Bee Cheng Hiang products
collecting membership reward points
notification of exclusive deals and promotions