@AtTea SG 署茗職茶 Referral Code: SGRP (Referral Promotion)
I am not picky, I just know what I want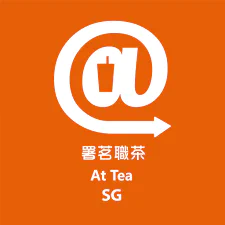 New members to @AtTea's AtTeaTude rewards programme receive a welcome discount coupon. Thereafter, receive a FREE drink of the month and 50 points with each friend referred. Terms and conditions apply.
Sign up with AtTeaTude with the referral code SGRP, or the referral link.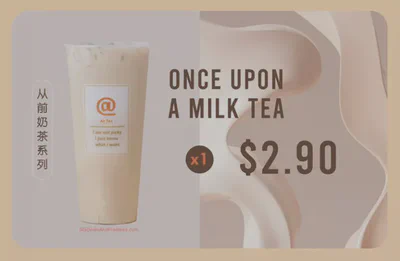 Table of Contents
About @AtTea
Welcome to the creative revolution of tea!
@AtTea was founded by Taiwanese singer Jam Hsiao 萧敬腾.
Selling points
Key points that appealed to me:
tea leaves are carefully handpicked from selected regions in Taiwan.
each batch of tea leaves goes through several steps of fermentation, roasting, and blending under the supervision of a tea master.
fresh milk used comes from free-range grazing dairy cows in New Zealand.

Just rich and real dairy goes into every cup of At Tea.

ability to customize sugar levels at: 0%, 10%, 30%, 50%, 70%, 100%.
Outlets in Singapore
As of July 2023, there are five outlets island-wide. Hopefully @AtTea will expand over time.
Branches as of July 2023:
313 Orchard Road
Eastpoint Mall
JEM
Sun Plaza
Tiong Bahru Plaza
Cashless only business model
When I visited the JEM branch in July 2023, I found out that it was purely cashless. Not sure about the other branches.
A wide variety of payment options are accepted:
AtTeaTude rewards programme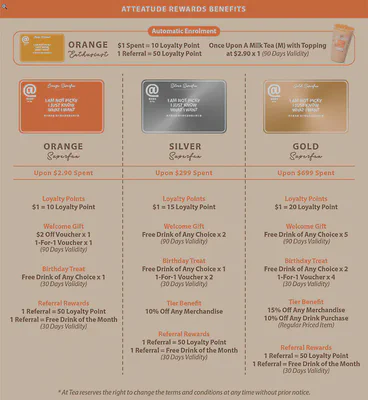 Upgrading from 'Orange Enthusiast' to 'Orange Superfan' tier is easy. You only need to spend $2.90, which is the price of one milk tea if you use your welcome coupon. Upgrading to an 'Orange Superfan' member grants you two more vouchers immediately as shown in the infographic above:
$2 OFF voucher
1-for-1 voucher
Environment sustainability efforts
Bring your own tumbler to save 50 cents off your purchase.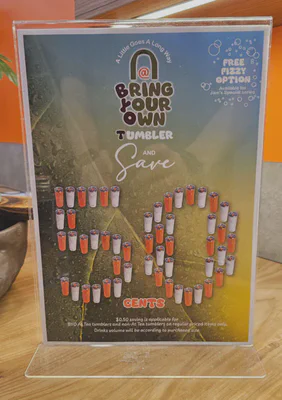 Social media
Follow @AtTea on social media to stay up-to-date on the latest promotions:
My Reviews
Cane roasted milk tea
Special blend of Taiwanese and Ceylonese Black Tea which is then slowly roasted with red sugarcane, giving the tea its distinctive toffee-like flavour with a hint of caramel.
This signature menu item was recommended by the staff and I liked it. 10% sugar level was ideal for my taste buds and the oolong jelly topping I chose was delicious!
Lavender lemonade
Bought this to try as it was under a promotion (Member's Daily Deal at $1.99). The lavender taste was overwhelming and I didn't fancy this drink. My mum said it was ok to her though.
I would be less adventurous and try the blood orange lemonade next time.
Birthday Benefits