Atome Referral Promo (Get $10 OFF via Referral Link)
Buy what you love & pay later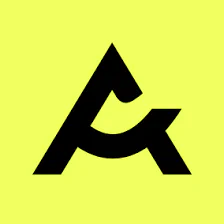 Hey, I'm giving you S$10 OFF your first Atome purchase when you sign up with the referral link! Shop smart like me and split your bills with zero interest today.
Minimum spend of $40 is required to use the $10 off coupon.
Table of Contents
About Atome
Shop the hottest brands with the Atome app, and pay only 1/3 today! Get the shopping experience you deserve with Atome
Atome is a leading Buy-Now Pay-Later (BNPL) brand in Asia.
Launched in December 2019, Atome is pronounced "A-To-Me" and stands for "Available to Me". They partner over 5,000 leading online and offline retailers across fashion, beauty, lifestyle, fitness and homeware.
The service is available in 9 markets across Southeast Asia and Greater China. Atome is part of Advance Intelligence Group, a Series-D AI-driven technology company headquartered in Singapore, with operations across South and Southeast Asia, Latin America and Greater China.
Advance Intelligence Group is ranked No. 1 on LinkedIn's 2021 Top Startups List in Singapore.
How it works
Is using Atome free?
For consumers, Atome is totally free to use, as long as:
You have maintained at all times a sufficient balance or credit limit in your account to enable the Bank to make the requisite debits for your purchases and/or
You do not miss paying your payments.
Getting started
To get started:
Select Atome

If you're shopping online, select Atome during checkout. If you're at a participating offline store, just scan the QR code at the cashier.

Make payment

Atome automatically splits your bill into 3 equal payments. You'll pay the first payment at the point of purchase. The next two payments will be spread 30 days apart. No interest or hidden charges, ever.

Check bills

Check the status of your payment schedule under "Bills" in the Atome app. You'll also be informed when your payment cycle is complete. That's it!
Earning Atome+ points
Atome+ is the loyalty rewards programme of Atome. For every dollar spent using Atome, you will earn 1 Atome+ point. From 22 Dec 2022, this is capped at 500 points per transaction and 2000 points daily.
Using Atome+ points
You can choose to use your points to:
directly offset your purchase. From 22 Dec 2022:

redemption is in multiples of 500 points
capped at 6000 points ($60) monthly
capped at 30% of transaction value.

redeem one of the many vouchers from Atome+ rewards.
take part in sure-win 'Spin and Win' draws
Payment options
Available payment methods:
A valid credit/debit card
Apple Pay
Bank Account
What happens if I plan to cancel a credit card that I used with Atome?
Inside the Atome app, you can opt to pay up the remaining installments immediately before you cancel a card.
Brands partnering with Atome
Here is a subset of brand partners that work with Atome:
Personal experience sharing
Amazon.sg - unable to apply any promo code or redeem Atome points [Aug 2023]
After linking my Atome account to Amazon and clicking on 'Buy', the transaction just went through immediately. I had no opportunity to apply any promo code or redeem my Atome points.
HipVan - purchase from HipVan website
You can use Atome to split your payment for purchases above $100 on HipVan.
Steps:
select 'Checkout' on HipVan website
select 'Atome' as the payment method
a QR code will be displayed on the computer screen
open the Atome app installed on mobile phone and select 'Pay'
scan the QR code and proceed to pay within the Atome app.
Birthday Benefits