Amazin' Graze Rewards Referral Promo
Let's change the way we snack.

Receive
200 points worth $5
when you sign up with my Amazin' Graze
referral link
.
Note 1: When you click on the referral link, there is no special indication that there is a referral benefit, but after you sign up, the screen will indicate that 200 points has been credited.
You can verify in your transaction history too. It will show something like: "You've received 200 points from an Amazin' friend!"
You can sign up via Facebook login and still be eligible for the referral bonus.
Note 2: Points earned expire in 180 days.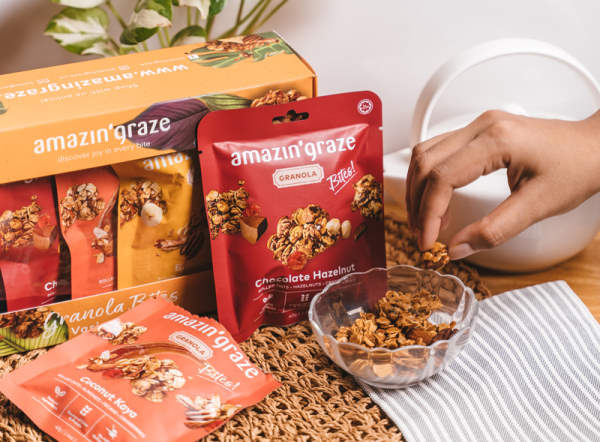 Amazin' Graze is the purveyor of fun, healthy, tropically-inspired snacks.
What does Amazin' Graze sell?
Granolas,
Asian-inspired nut mixes,
100% stone-ground nut butters
Wholesome Goodness Bowls