How to request for a fee waiver for DCS credit cards
Sharing how to request for a fee waiver on the DCS Card app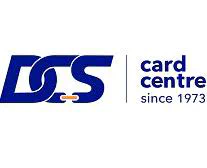 I had overlooked my bill in October 2023 and incurred a late charge of $100.
I first tried calling the customer service hotline to request a waiver, but it was constantly engaged for 2 days. When I finally manged to dial in, the automated voice system said fee waiver requests are only available on the "DCS Cards" app.
Next, I went into the app, and had a hard time figuring out how to request for a late charge fee waiver.
Sharing the steps here for the benefit of others.